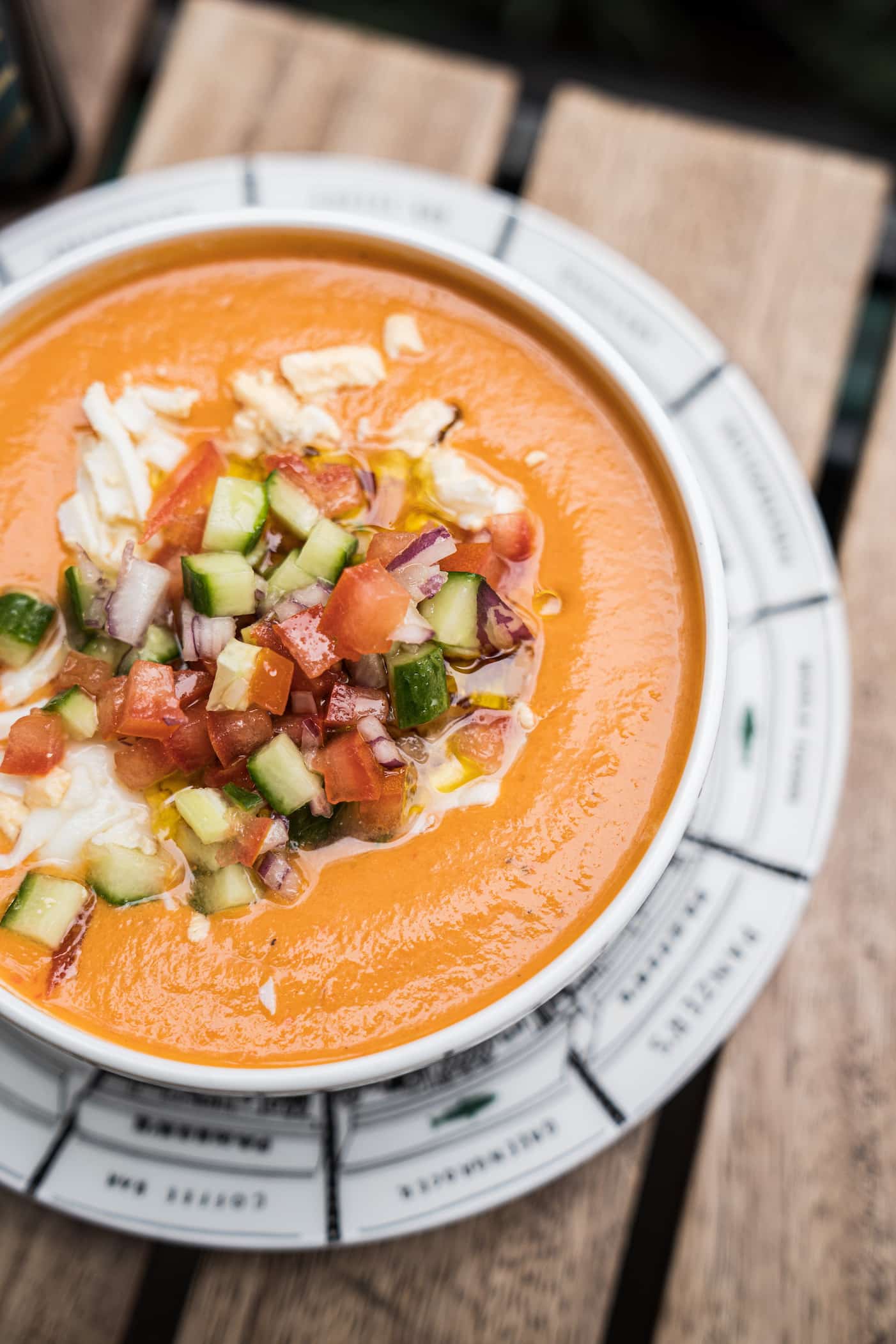 The ideal soup to celebrate the start of tomato season… and its vegan! A perfectly chilled recipe to prepare ahead of time before serving to guests. Make sure you indulge when garnishing.
800 g English ripe tomatoes
1 Red pepper
1 Green pepper
1/2 Garlic clove
2 Cucumbers
70 g Panzer's Olive oil
15 g Jerez vinegar or cider vinegar
15 g Smoked Maldon salt
Pinch of ground Black pepper
Method:
Rinse all veg with cold running water and chop into 3 cm cubes.
Combine with all liquid ingredients and blitz in a blender until smooth. Pass through a sieve for an even smoother texture.
Refrigerate for at least 4 hours, ideally overnight.
Serve chilled and garnish with grated hard-boiled eggs, diced vegetables (cucumbers, tomato, red onion), extra drizzles of olive oil and slices of serrano ham or prosciutto.
ENJOY!!!