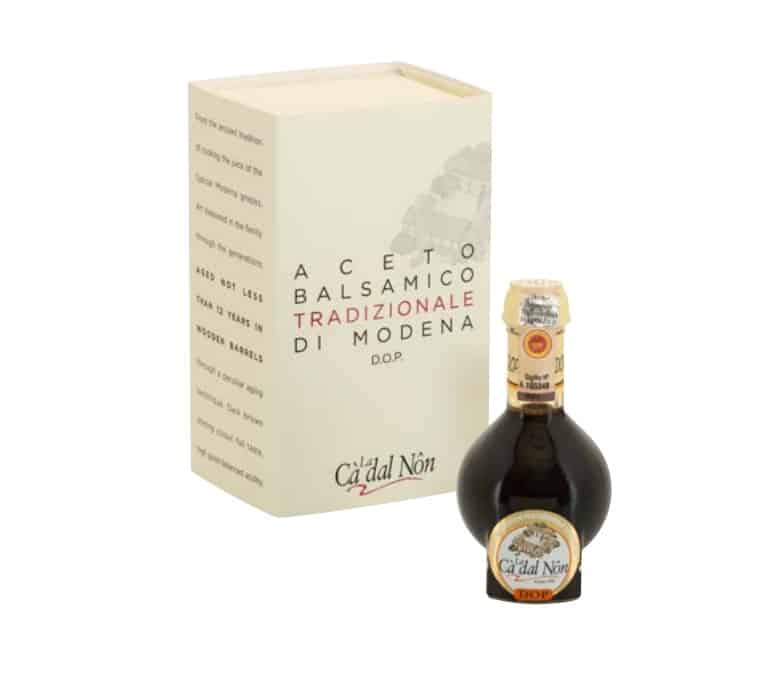 Ca La Dal Non di Modena DOP 12
About Ca La Dal Non di Modena DOP 12
Traditional Balsamic Vinegar of Modena P.D.O. 100ml
aged for more than 12 years.
Ingredients: cooked grape must.
Product description: Colour: dark brown colour
Perfume: intense, but delicate in the nose, persistent and clean
Taste: Good fluid density and strong body. The aromatic bouquet is slight fruity with nuances of cooked fruits like plums.The acidity is lively and fairly good balanced creating an harmonious sensation in the mouth, with prolonged, deep and intense notes. It leaves a long lasting clean flavour in your mouth.
Use: Wonderful to dress vegetables, on meat, omelettes, and wherever you need an intense perfume and a lively flavour, with long aromatic notes.
Fast Nationwide UK Delivery
Available for In Store Collection
---