Esther Clark is a very well-respected food editor and writer. Often seen in our aisles looking for the very best of seasonal produce, we got in touch to ask her a few questions and she's generously shared this delicious Mediterranean Tuna Sandwich recipe below.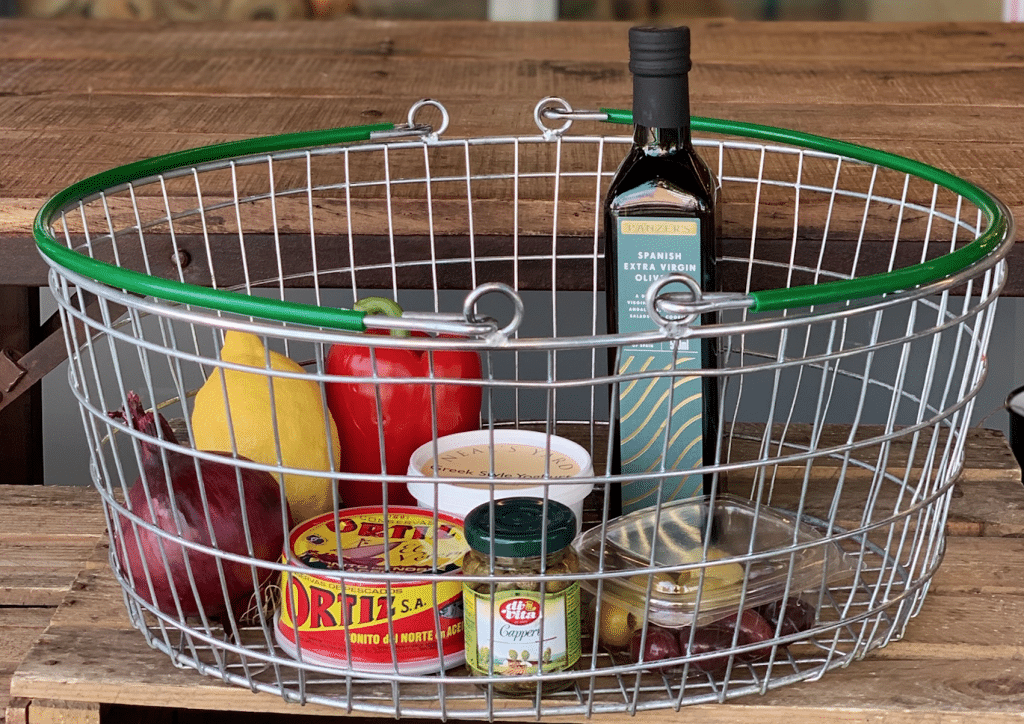 What do you love about Panzer's?
It has to be the amazing quality of your ingredients… as a writer and food stylist I look for the ripest peaches in Summer and the perfect quinces in Autumn. Your staff are always so helpful and have gone out of their way to source and deliver ingredients to me in the past.
Which are your favourite products?
I love your extensive range of unusual products from all over the world! Also –  as a big smoked salmon lover, Panzer's is truly the best in London.
How does shopping at Panzer's differ from other food shops?
Shopping Panzer's is my therapy; I always feel relaxed when browsing and excited to get home and start working with the ingredients.
When did you first visit the store?
When I first worked as a cookery assistant in London 5 years ago.
How would you describe the store? 
Accommodating, special, a London institution.
---
Mediterranean tuna sandwich – all ingredients can be found in our online shop as well as in store.
SERVES 2
PREP 20 mins
COOK 12 mins
50g Gordal pitted green olives, halved
1 tbsp mayonnaise
¼ red onion, finely chopped
1 small handful basil leaves, shredded
1 Put your pepper directly on the flame on your hob and cook for 10-12 mins or until blistered and blackened, turning regularly with tongs. If you don't have a gas hob simply grill your pepper on the highest setting for around the same amount of time. Once blackened set aside to cool down a little. When cool enough to handle, gently peel off the skin and discard, deseed and slice the flesh into strips.
2 Put the pepper in a bowl with the olive oil, lemon and olives and capers and season with black pepper. Cover and set aside in the fridge for 1 hr to marinate.
3 Flake the tuna into a bowl in large chunks, fold through a pinch of salt, pepper as well as the yoghurt, mayonnaise, red onion and basil.  Pile the tuna mixture on to 2 halves of the bread well as the marinated olives and peppers. Top with a few extra leaves of basil and sandwich together.
---
Here is a link to Esther's book: Mexicana!: For the Love of Tacos, Nachos and All Things Fiesta
Do follow Esther on Instagram for more delicious inspiration.