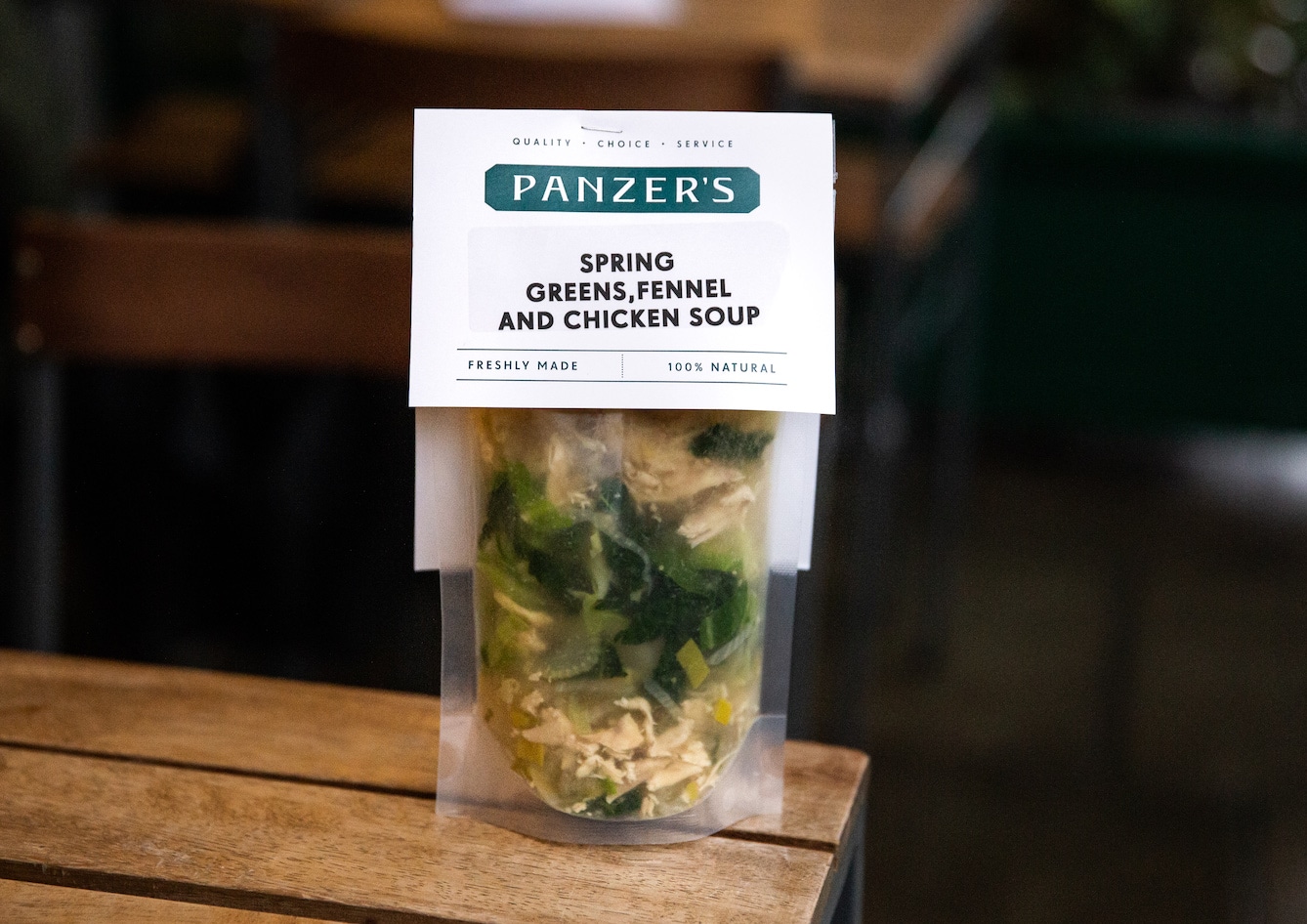 A Panzer's bestseller in store, this comforting and healthy soup is the perfect transitional meal from winter to spring!
Serves 6. 
Ingredients:
1 large shallots(julienne)
2 celery sticks (sliced)
1 garlic clove (sliced)
1/2 leek (julianne)
1 fennel (sliced)
1 bunch spring greens (finely chopped)
1/2 hispi cabbage or savoy cabbage (finely chopped)
1/2 bunch lemon thyme (finely chopped)
3 litres chicken stock (low in sodium)
2 corn fed chicken legs
8 gr smoked salt
3 gr ground black pepper.
15 g olive oil extra virgin
Method:
In a large pot, add the olive oil, shallots, celery, garlic, leeks and fennel and cook until the vegetables are tender.
Add the lemon, thyme and chicken stock. Season to taste with salt & pepper.
Add the chicken leg and 3 litres of vegetable stock and boil for 5 mins, then simmer for 30-35 mins. Season again with salt & pepper to taste.
Remove the chicken leg, let it cool and remove the meat from the bone.
Add the chicken meat back to the soup, along with the hispi cabbage and spring greens.
Simmer for a final 10 mins and serve with your favourite crusty bread.
If you are short of time to make it, you can always order from the shop, made freshly in our kitchen while in season.