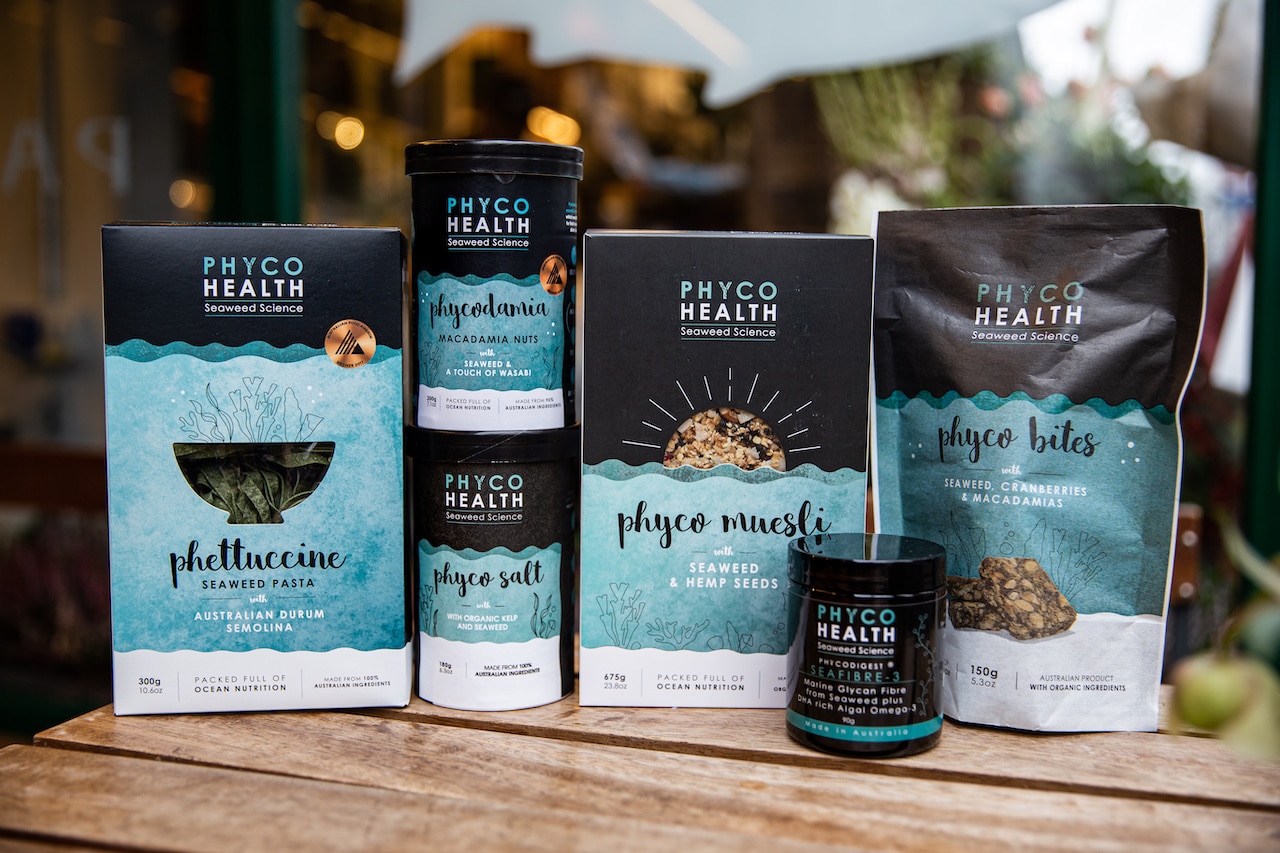 We are thrilled to be launching Dr Pia Winberg's PhycoHealth Seaweed Sciences products at Panzer's this month. Over some 20 years of research as a marine ecologist in Australia, Pia has shown how seaweed fills the gap for so many missing nutrients in our diets. An excellent source of protein, iron and so much more, consuming a little bit of seaweed once a day can mean good news for your gut. And Pia's products have made it easy to fit into a daily routine.
Try Phetuccine or Seaspirals: emerald-coloured pasta made from wheat semolina and eggs with 10% seaweed. You'll find Phukka Seaweed Dukkah, a blend of Australian seaweed, pistachio and Mediterranean herbs to layer over smashed ago or stir into salads. Sprinkle Phycosalt over your favourite steak to bring out a deeper umami flavour. Phybre is a triple fibre blend great for smoothies or you can wake up to a bowl of crunchy Phycomuesli granola.
We also have supplements to up your fibre intake or you can add seaweed to your skincare routine with moisturisers, cleansers, masks and more.
A true dose of Australian ocean power to fuel the British winter days.
Shop the range online here or find more in store.