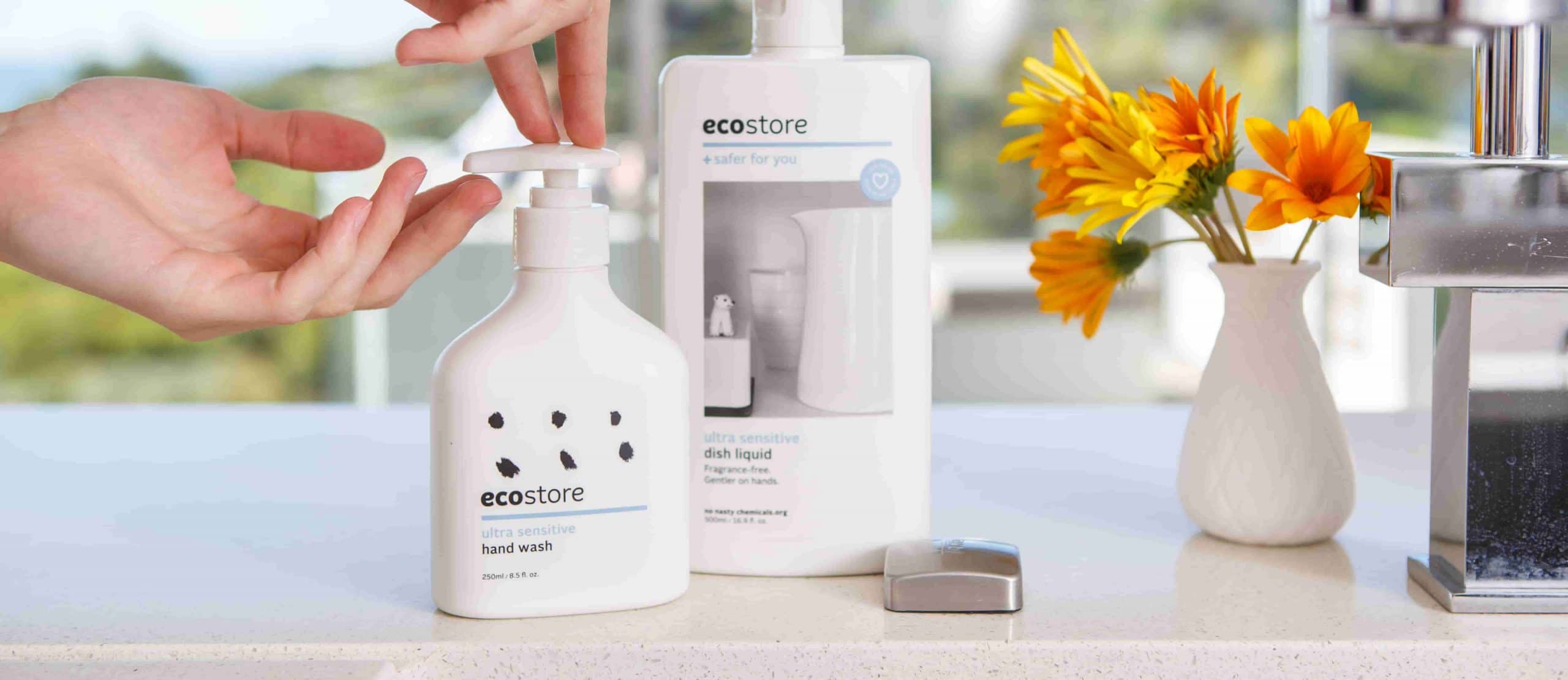 Introducing Ecostore

We're SO proud to be the UK's exclusive stockist of Ecostore, a New Zealand company which creates products that are healthier for people and our environment.
Ecostore products have a wealth of scientific research and innovation behind them and each product is researched and developed for months ensuring the safest health, environmental and efficacy standards are achieved.
The company was started by Malcolm Rands and his wife Melanie in their home in an eco-village in New Zealand in 1993. They had been using sustainable and organic gardening practices on their property for many years but realised they were still being exposed to way too many toxic chemicals through the cleaning and body care products they were using. As a result, ecostore was born.
We stock the Ecostore hand wash, body wash, shampoo and conditioners, washing detergents, tooth brushes, washing up brushes and so much more.  Head to our household cleaning aisle (behind the fruit and veg) to check out our Ecostore range.
And if you'd like to order your Ecostore on the phone, do call 020 7722 8162 and we can send it straight out to you.
Which are your favourite products and aisles in our store? Tag us into your instagram posts (@panzers_deli) so that we can see!