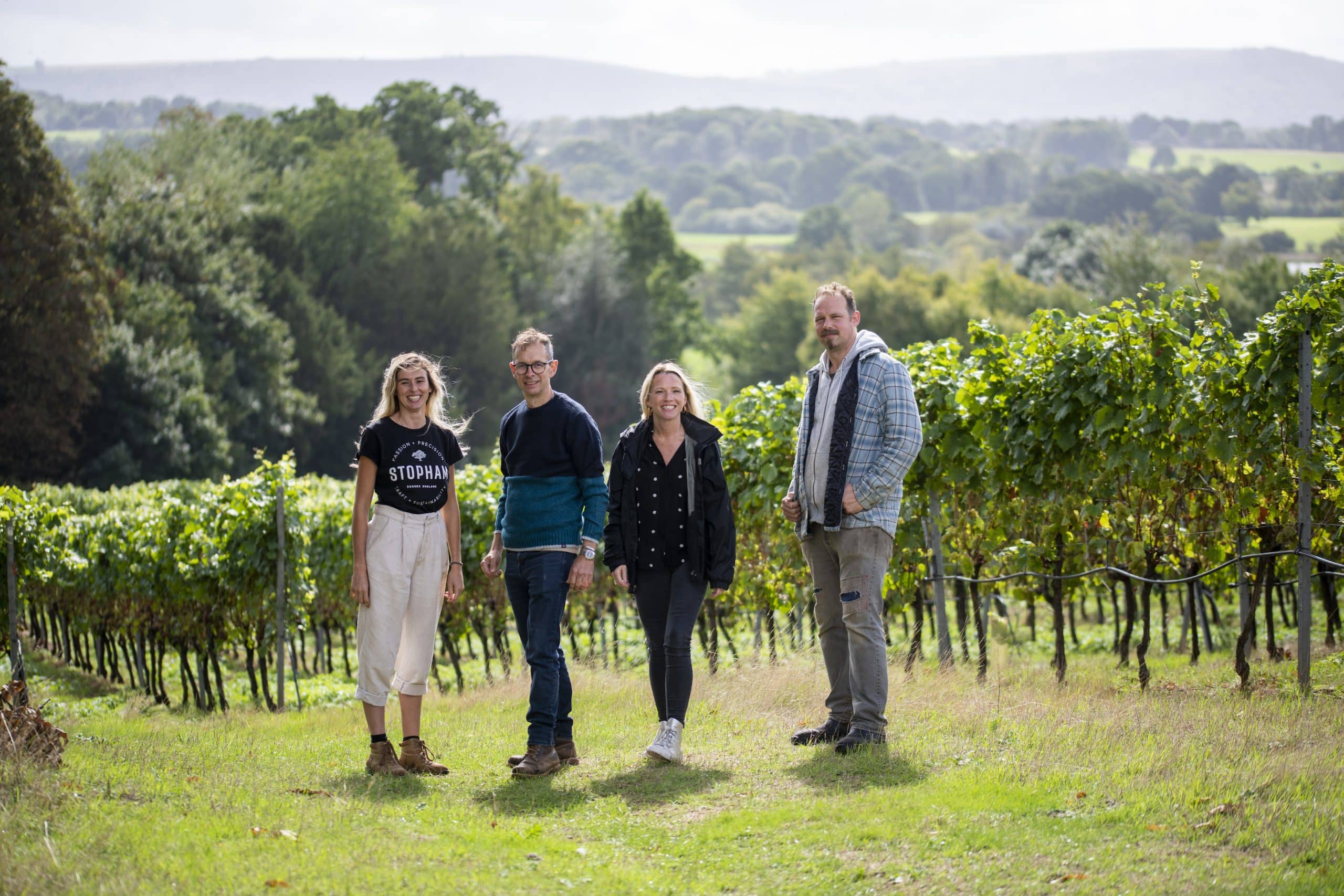 *Join us for a tutored wine tasting of Stopham Estate's wines on July 25th at 6pm. Reservation required, read below to register.
Join us for a tutored wine tasting with canapés from Panzer's Kitchen "A Taste of England with Stopham Wines" with our wine experts Annette Scarfe MW and Christine Parkinson. We'll be tasting three wines: the Stopham Estate Brut, Pinot Blanc and Pinot Gris.
This is a ticketed event (£20) with limited space – to register, please call us on 02077228162.
A bit about winemaking in England
England has a long history of making wine: the Romans planted vines in 50BC and there were 47 vineyards recorded in the Doomsday book. 140 vineyards were recorded in the reign of Henry VIII but declined thereafter. Few people know that the traditional sparkling wine bottle as we use it today, known as  the "Verre Anglais" was invented by Englishman Sir Christopher Merret in 1662 (and was adopted by a famous Champagne house in 1709!).
The modern wine-growing renaissance began in the 1950's but the vines used were mainly hybrids or German varieties that were not known for their high quality. This changed from the 1980's as the classic sparkling varieties, Chardonnay, Pinot Noir and Meunier, were planted.  Today there are over 3800ha planted and over 8.7m vines have been planted in the last 5 years alone!
The majority of the vineyards are in the South East on the chalky soils that were part of the Paris basin geological formation (as is the Champagne region). Whilst sparkling wine accounts for 64% of production climate change is driving an increase in the excellent still wines.
Stopham Estate
Stopham Estate was established in 2007 . Simon Woodward had left his Formula 1 engineering career at McLaren to do a Spanish language course in Madrid when he fell in love with wine. He initially planned to import Spanish wines into the UK but after wine school in Sussex (surrounded by English wine enthusiasts) he decided to plant his own English vineyard.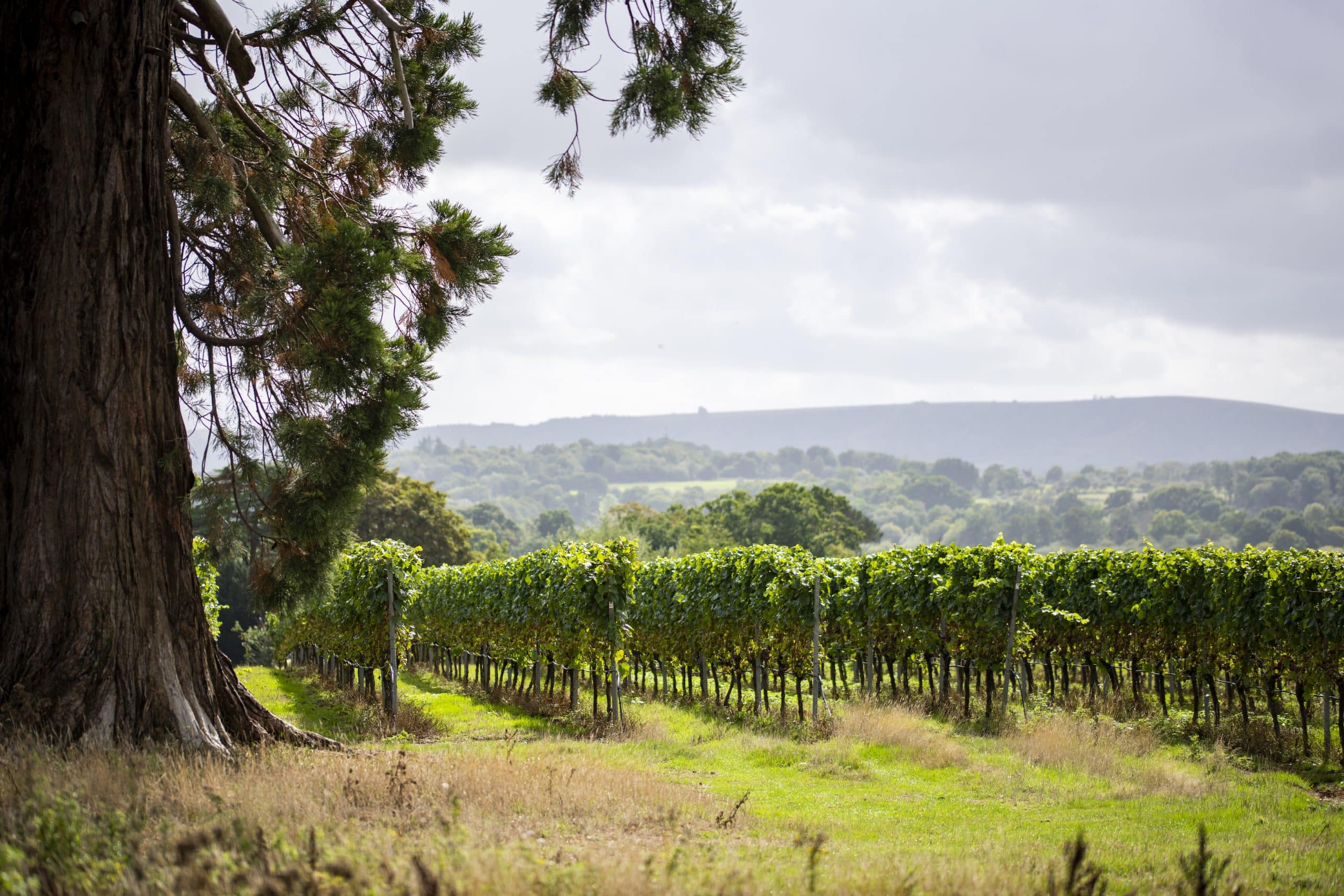 It was at a friend's house party in the medieval hamlet of Stopham that Simon spotted a south-facing fallow sandy field and in spring 2007, Simon planted 21,000 vines on 20 acres. Simon took over the old Stopham Dairy, a dilapidated Victorian barn and was joined by fellow winemaker Tom Barlett for their first vintage in 2010.
Fast forward years later and Stopham Wines was chosen to be served on the Royal Barge at The Queen's Diamond Jubilee.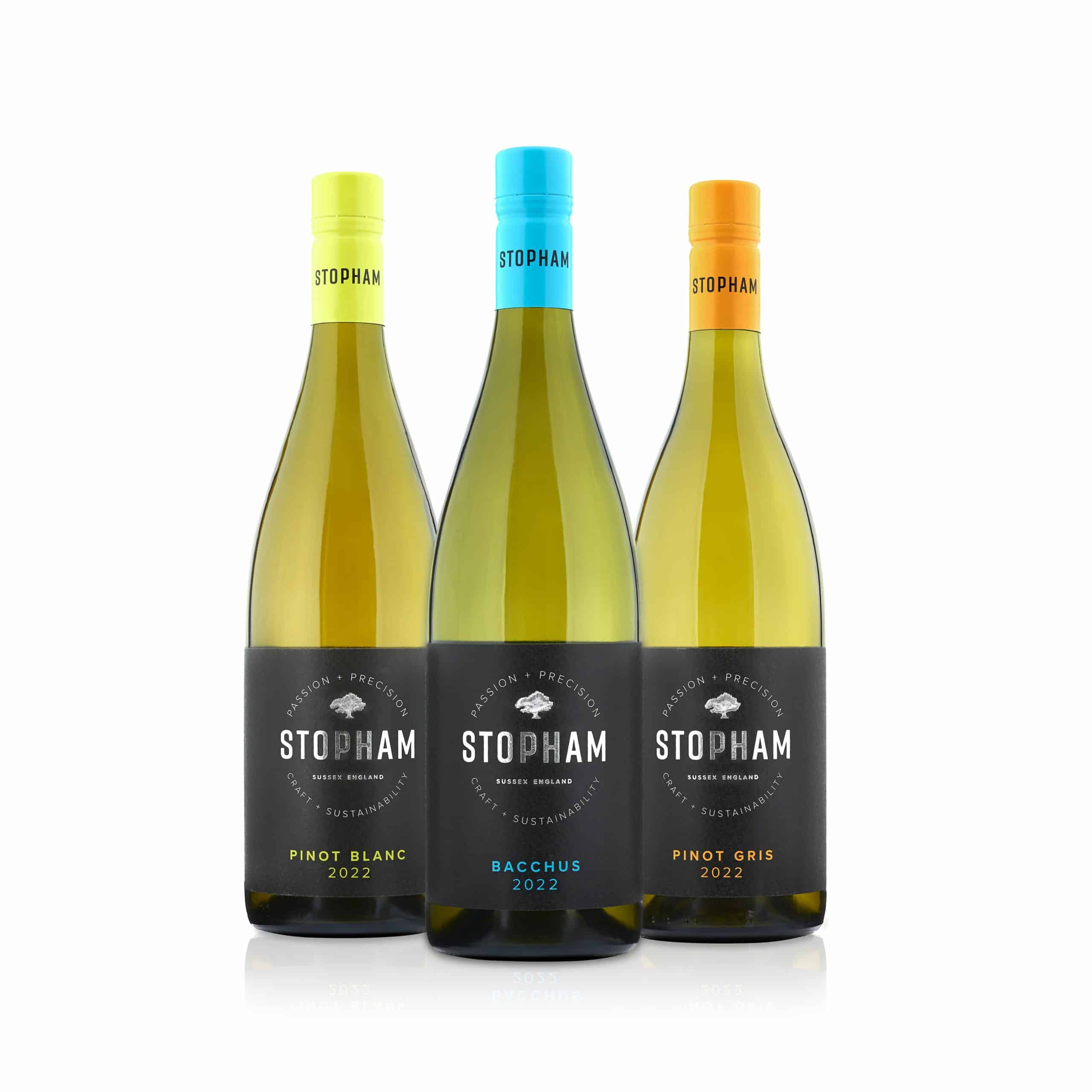 The Stopham Estate Brut is a Chardonnay-dominated sparkling blend which spends 24 months on the lees, creating an inviting palate of apples and cream with a biscuity finish. The two still wines are the Pinot Blanc which has a bouquet of orchard fruits with jasmine and citrus blossom on the finish, and the Pinot Gris, which is more full-bodied with pear, spice and quince flavours.
With the UK forecasting an incredible 40m bottle production by 2040 with a 5-fold increase in employment in the industry, this is the perfect time to enjoy some wonderful English wine.
SHOP HERE:
Stopham Estate Brut 2018 – £39.35
The Stopham Estate Brut is made from Chardonnay (80%) and Pinot Noir (20%), with a lovely taste of honeyed brioche with grapefruit and citrus fruits.
Stopham Estate Pinot Blanc 2022 – £28.00
This Pinot Blanc is dry with pear and primrose on the nose and pink grapefruit, melon and sweet fennel on the palate.
Stopham Estate Pinot Gris 2022 – £29.50
If you like a little sweetness and texture in your wine, then this Pinot Gris may suit you. It is off-dry, with aromatic peach and pear fruit.