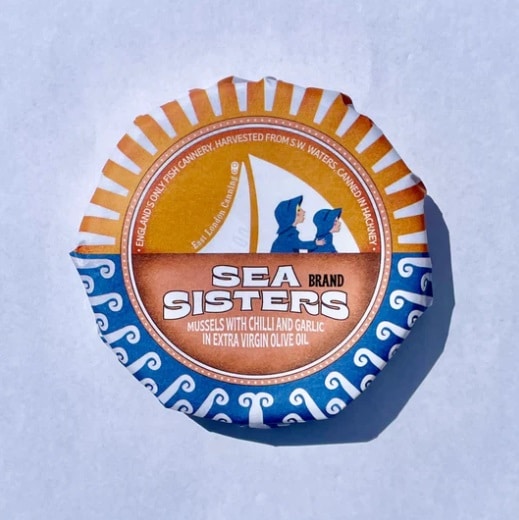 Sea Sisters Mussels With Chilli and Garlic
About Sea Sisters Mussels With Chilli and Garlic
Mussels with Chilli and Garlic in Extra Virgin Olive Oil.
Net weight: 130gr
These beautiful mussels are the last of the season so grab them while you can, we only have a very small batch.
We have marinated these mussels in chilli and garlic infused extra virgin arbequina olive oil. A small birds eye chilli is included in every tin to create a wonderful heat.
We love to eat these mussels on their own with a small spoon to get the full impact of flavour.A few ways to enjoy our mussels besides indulging straight from the tin:
Toss through pasta with dried oregano and lemon zest
Sliced ripe tomatoes topped with mussels and a dash of red wine vinegar finished with chopped parsley
Plated up with seasonal crudites, fresh bread, aoli and a wedge of lemon.
Fast Nationwide UK Delivery
Available for In Store Collection
---