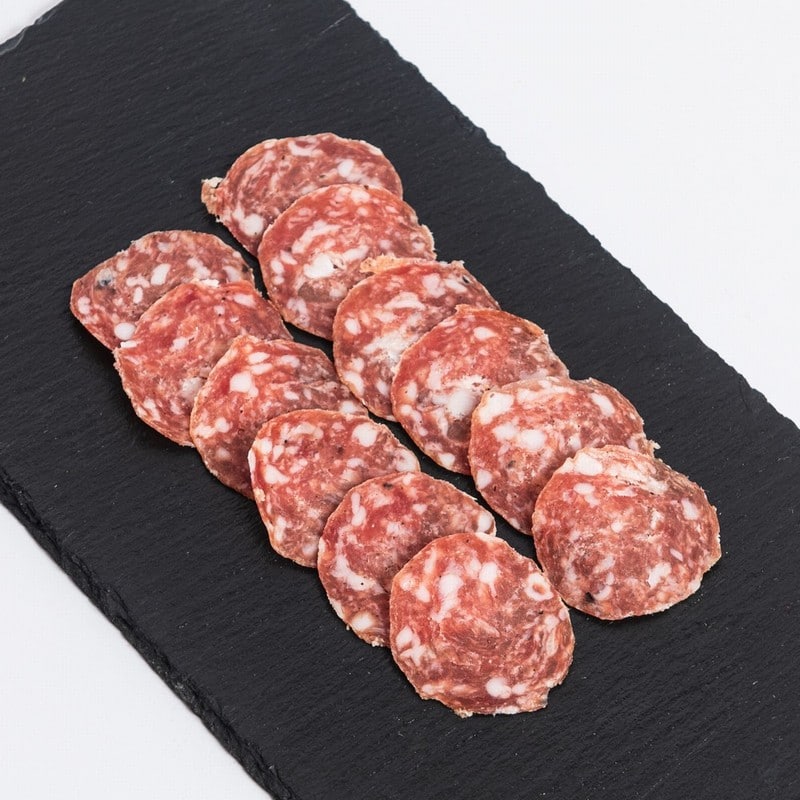 Salami - Truffle
About Salami – Truffle
Sweet and complex, with intense aroma of truffle and dried fruit, pretty balanced.
The cured meats are produced by Enrico Fracassa in a traditional way, using only certified meat from pigs bred in the farm, whole salt marine, natural gut and blisters. Are free of ferments, sugar and additives, except for a pinch of saltpeter.
It goes beautifully with a good bread.

---
Price per kg: £56.00