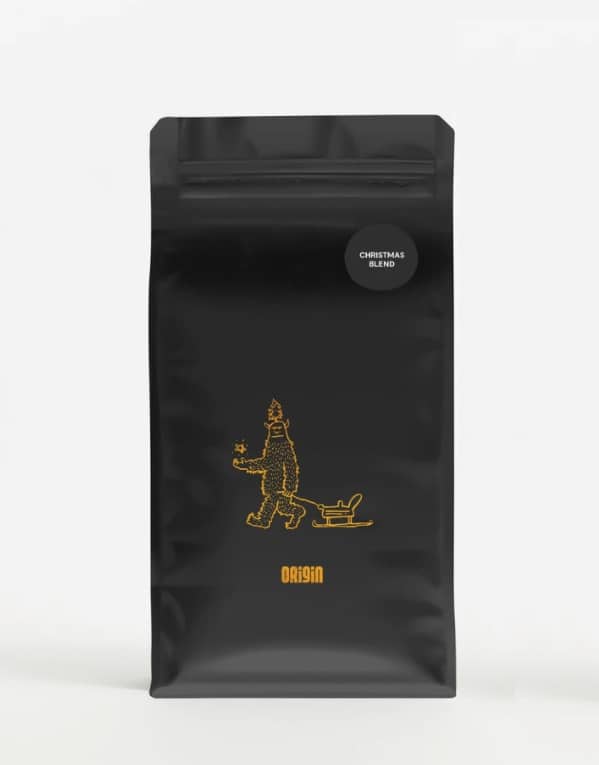 Origin Coffee Christmas Blend
About Origin Coffee Christmas Blend
Something special to enjoy this Christmas...When developing this Christmas blend, we were looking for coffees evoking classic Christmas flavours. Of stewed fruits, Christmas spices and dark chocolate undertones.
To achieve this we selected Ethiopia Konga, which enriches our Christmas blend with a delicate florality. Giving way to punchy stone fruit flavours.
We then blended in the washed Peru Huabal for its smooth, dark-chocolate base. Resulting in a balanced coffee with comforting flavours of Christmas Pudding and a rich, sticky date finish.
The flavour notes are the outtakes from the profile of the coffee itself. No additional flavours or ingredients are in this blend, just 100% speciality grade arabica coffee.
Please note that 1kg bags will be sent in standard Origin packaging.
Country: Ethiopia & Peru
Method: Washed
Producer: Konga Washing Station / Various Small Holders
Region: Gedeb, Yirgacheffe / Huabal, Jaen
Varietal: Mixed Heirloom, Caturra / Bourbon, Catimor
Elevation: 1,850-2,000 / 1,600 - 2,000 masl

Roast Type: We create a new and unique profile for each coffee we roast. Although the profiles are different, our approach is always the same, to highlight and accentuate the flavours created at the farm and mill. This means we don't label our coffees as espresso, filter, dark or light roast. This coffee is omni-roast, meant to be delicious however you brew. We believe the heart of speciality is keeping the identity and character of every coffee intact and alive, no matter the brew method.
Fast Nationwide UK Delivery
Available for In Store Collection
---
Out of Stock