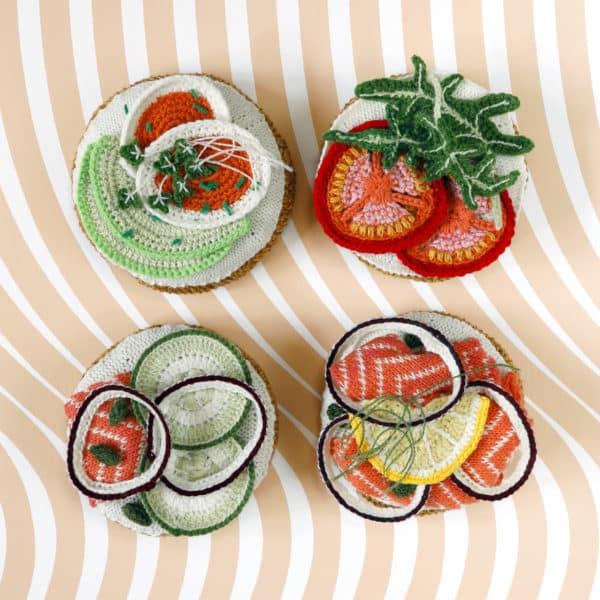 Kate Jenkins X Panzer's Original Bagel Artwork
About Kate Jenkins X Panzer's Original Bagel Artwork
Kate Jenkins X Panzer's Original Bagel Artwork
Knitwear and crochet artist Kate Jenkins is utterly obsessed by food. So it comes as no surprise that she's teamed up with Panzer's.
In her earlier work, Kate knitted sardines on toast, tins of vegetable soup, dainty petit fours and even a whole fish counters laden with seafood. For her first ever solo show, the artist created a greasy spoon cafe in a West End art gallery.
Choose from a variety of bagels and up to 5 fillings to create your original artwork, then Kate will frame your piece and deliver it to your address.
Fast Nationwide UK Delivery
Available for In Store Collection
---