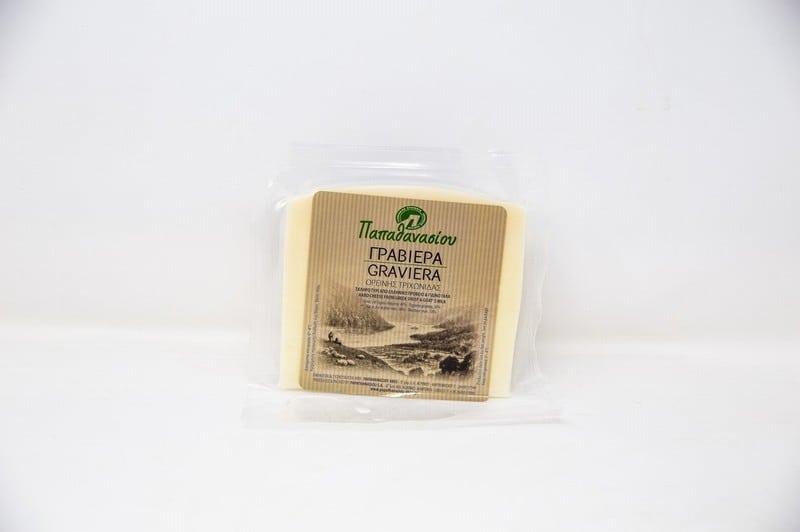 Graviera Cheese -200gr
About Graviera Cheese -200gr
The first Graviera was produced between in 1914 in the area of ??Manolada in the western part of the Peloponnese area in Greece. Some charismatic people had the idea to
use high quality sheep's milk from the surrounding areas to produce a cheese whose method of preparation was based on the production of Swiss Graviera.
The name 'Graviera' was chosen as a direct translation of the word Gruyere into the Greek language.
Milk type - Sheep with the addition of a small amount of goat's milk
Pasteurization- YES
Taste and other notes: The paste is hard and its color is yellow with some irregular large eyes scattered across. The taste is round, buttery, soft, nutty and full on the palate with strong hints of nuts and long scents of grass and nature. The aftertaste is round, sweet, buttery with delicate hints of butter and nature.
Accompanying wine - Beautiful companion for full bodied red wines from different parts of the world.
Serving suggestions
Saganaki
Pasta
Risotto
Bechamel cream
With village bread
With dried fruits
Fast Nationwide UK Delivery
Available for In Store Collection
---
Out of Stock