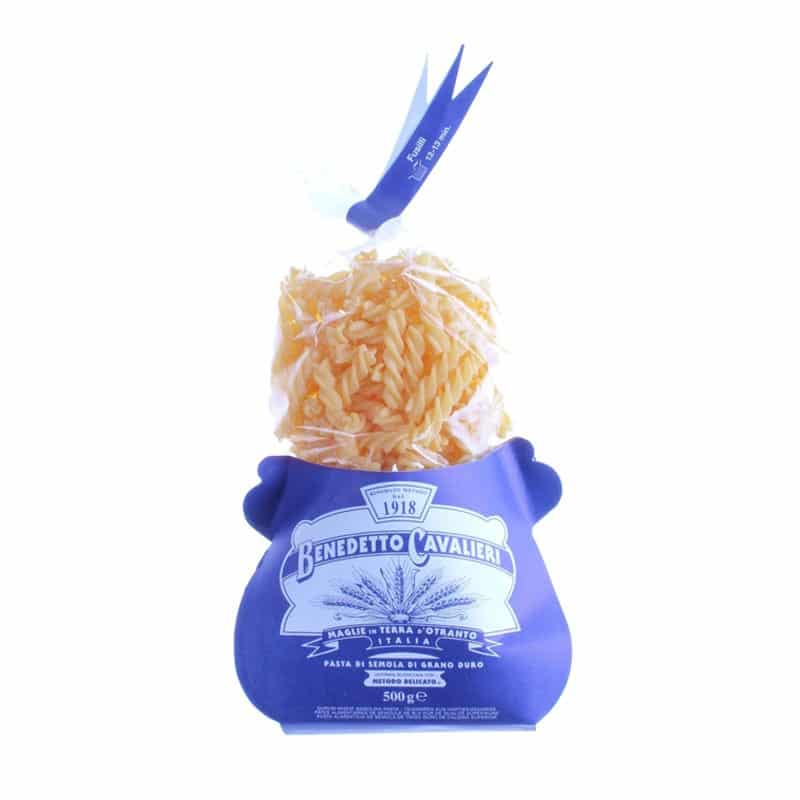 Benedetto Cavalieri Fusilli Pasta
About Benedetto Cavalieri Fusilli Pasta
Benedetto Cavalieri Pasta is widely known for:
the rigorous selection of Italian durum wheats that grow in purposely chosen fields especially on the hills of Apulia and Basilicata (South of Italy); the durum wheat is cultivated without the usual massive use of chemical fertilizers that increases the quantities at the expense of quality.
the processing method called 'Delicate': the long kneading, the slow pressing, drawing, and drying at a low temperature permit to preserve the nutritional values of the durum wheat, its taste and typical flavour and to secure a completely natural consistency.
the keenness for pasta, the cure, and the constant research for the best quality that the Cavalieri Family hands out from generation to generation.
Fast Nationwide UK Delivery
Available for In Store Collection
---