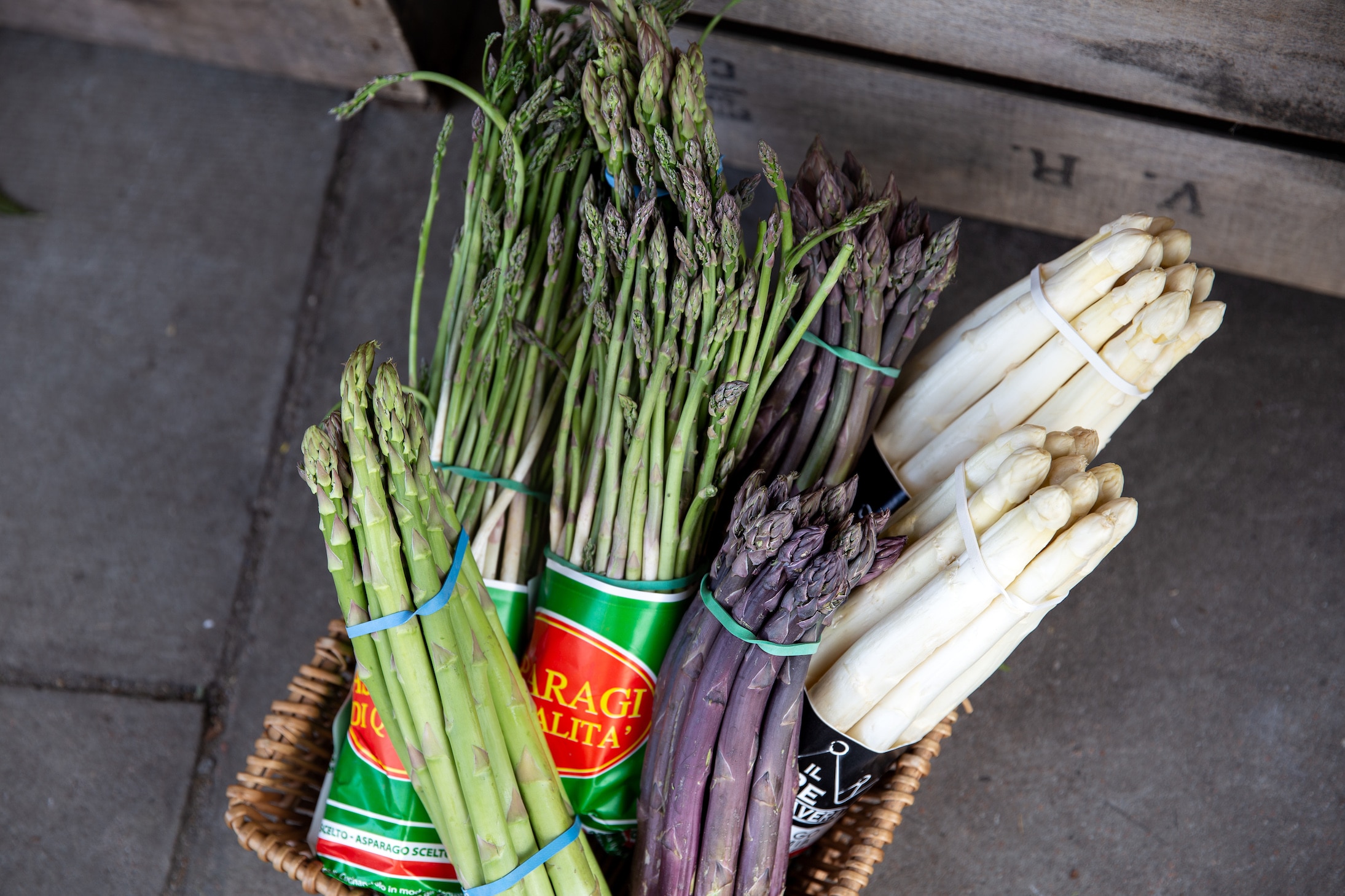 The shop is already overflowing with asparagus this month and the UK's season has started early thanks to a warm March: you find purple, white Italian, English, baby, wild and more. Roast in the oven and sprinkling lemon juice and freshly grated parmesan over the top or char and serve with smoked salmon.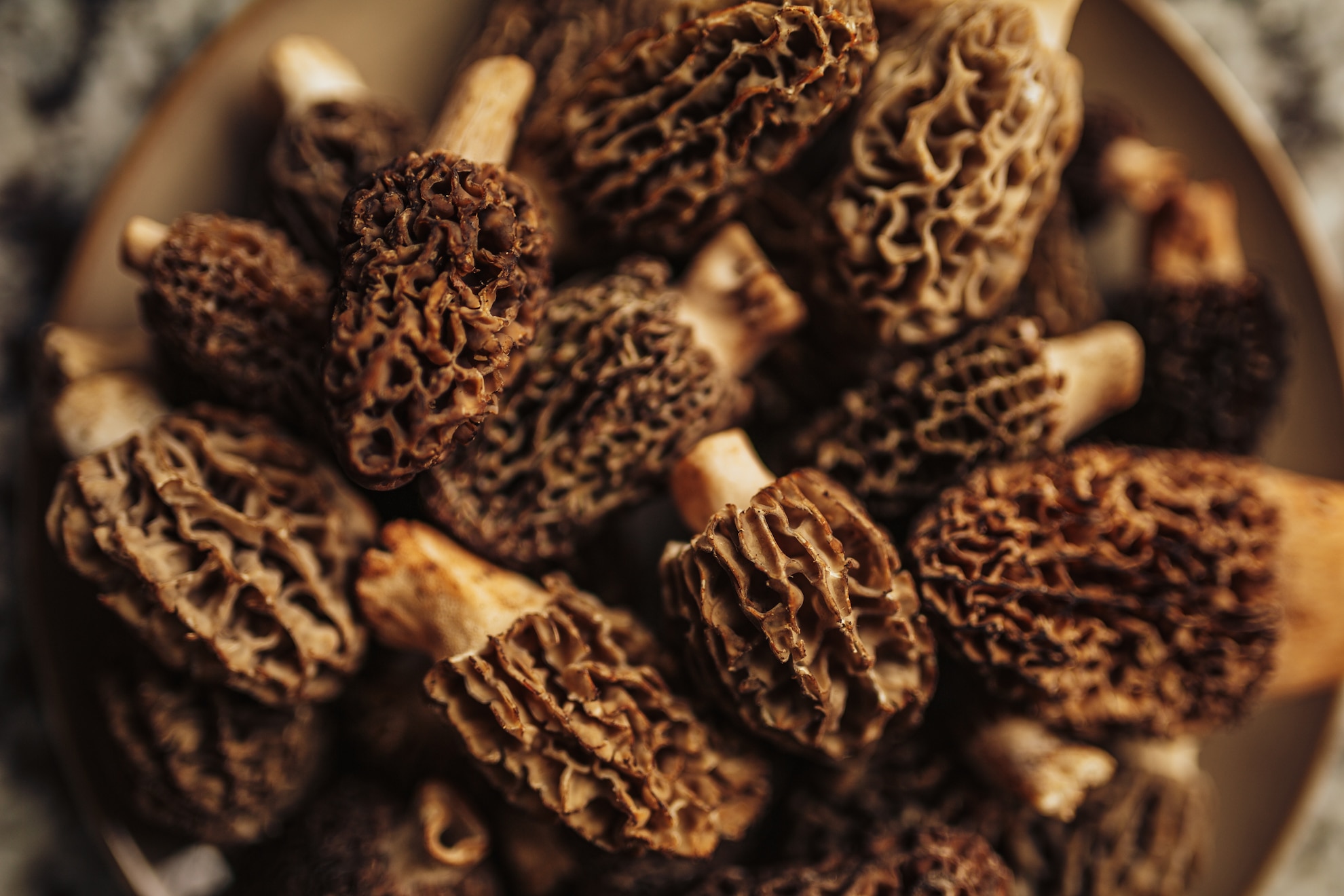 Much like truffles, morels only grow in the wild. With a short season (March-June) and delicate nature due to their hollow middles, no wonder they are a darling of farmer's markets. Toss into a delicate, creamy white wine sauce and pour over chicken.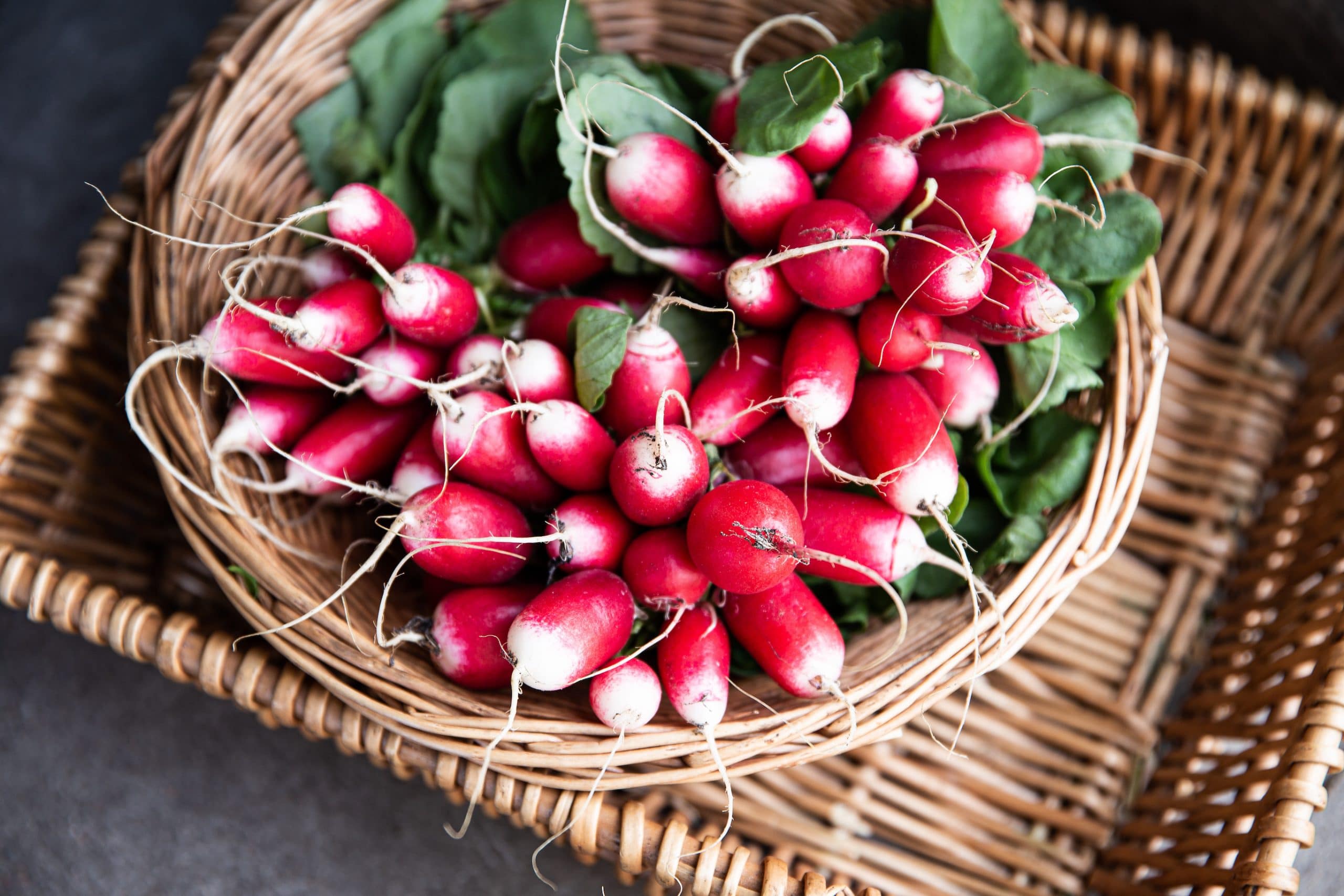 Peppery crisp & crunchy, try different varieties of radishes from French Breakfast, Mirabeau or Plum Purple. Or a white Daikon, longer like a carrot and more mild in flavour.
Fun fact: UK growers harvest over half a billion radishes between April and October. We enjoy them as the Belgians do in a "tartine": sliced over fromage blanc on a slice of sourdough with fresh black pepper cracked on top.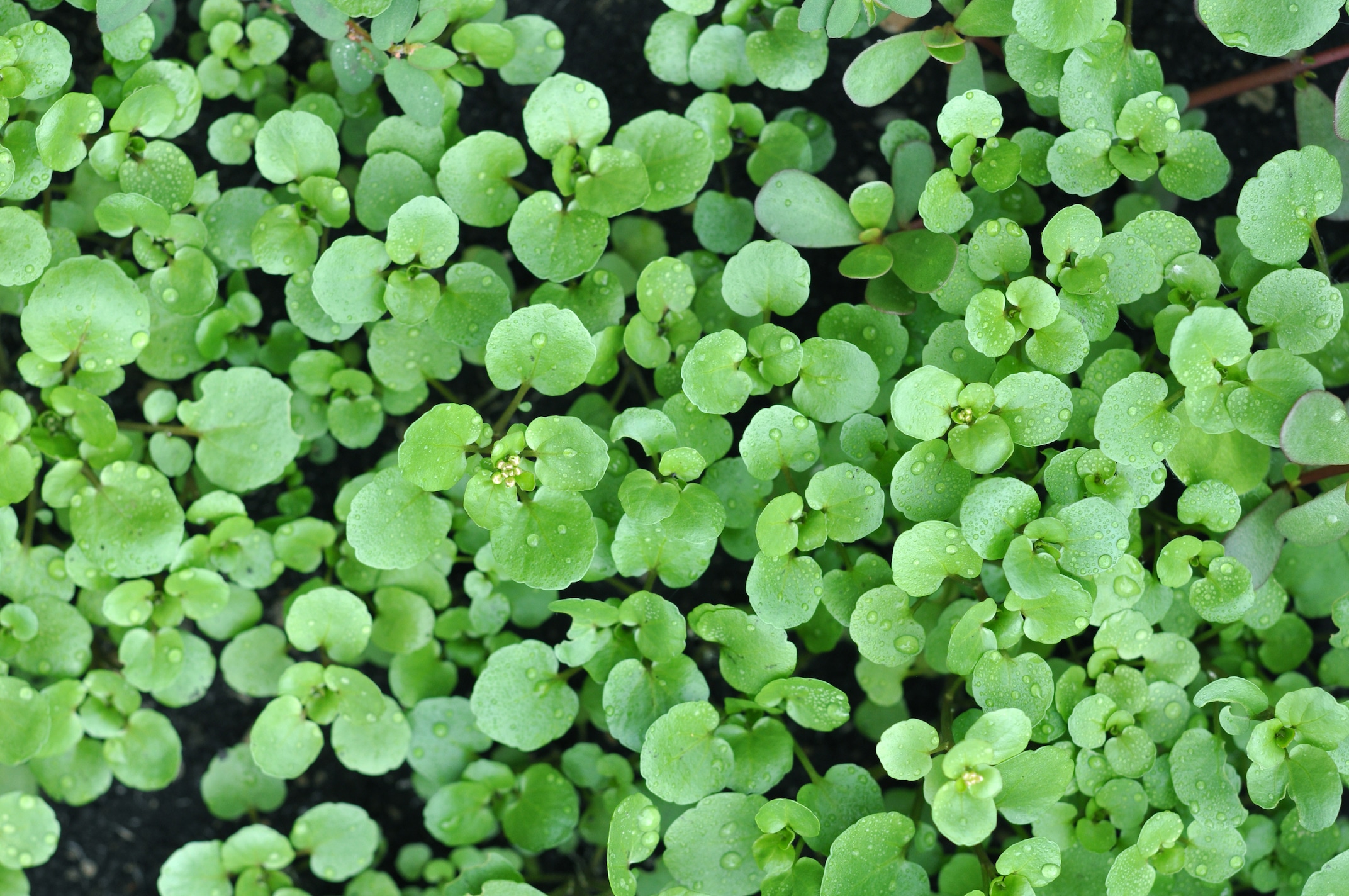 This close cousin of mustard bursts with nutrition, including iron, calcium and vitamins A, C and E. Sprinkle on your morning omlette for a satisfying, fresh crunch.
Also in season: Cauliflower, Grapefruit, Lemons, Mint, Rocket, Rhubarb, Spinach, Spring Greens