A Thanksgiving appetiser recipe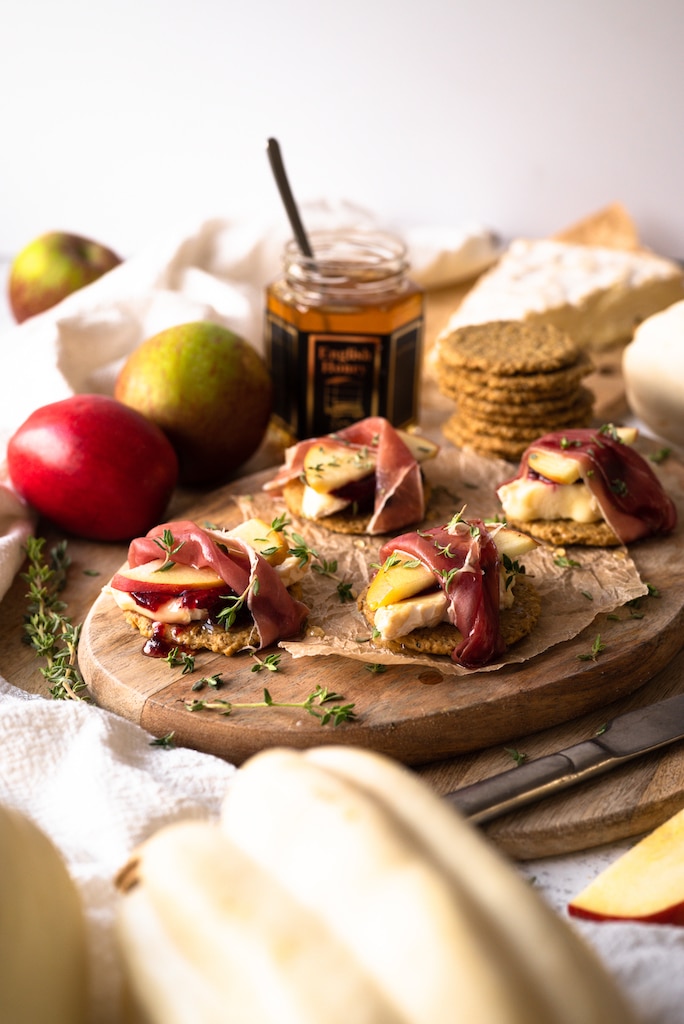 Nothing's better than that glorious moment when you take the turkey out of the oven to let it rest … But let's face it, turkeys need to rest for a while.
To keep everyone going until you can sit down to feast, we asked SW London food photographer & blogger (and California native) Gemma Sokol for a festive snack recipe built from Panzer's pantry.
Simple and oh-so-satisfying.
Stack the following in order:
Island Bakery oat cracker
Brie
Cranberrry sauce
Apple slices (we recommend Brogdale)
Proscuitto, wrapped around and tucked under cracker
Honey drizzle (we've used Waddesdon Estate blue flower honey from Buckinghamshire)
A sprinkle of fresh thyme leaves
You'll find tons more inspiration from Gemma on her Instagram @gemtakesfoodpics