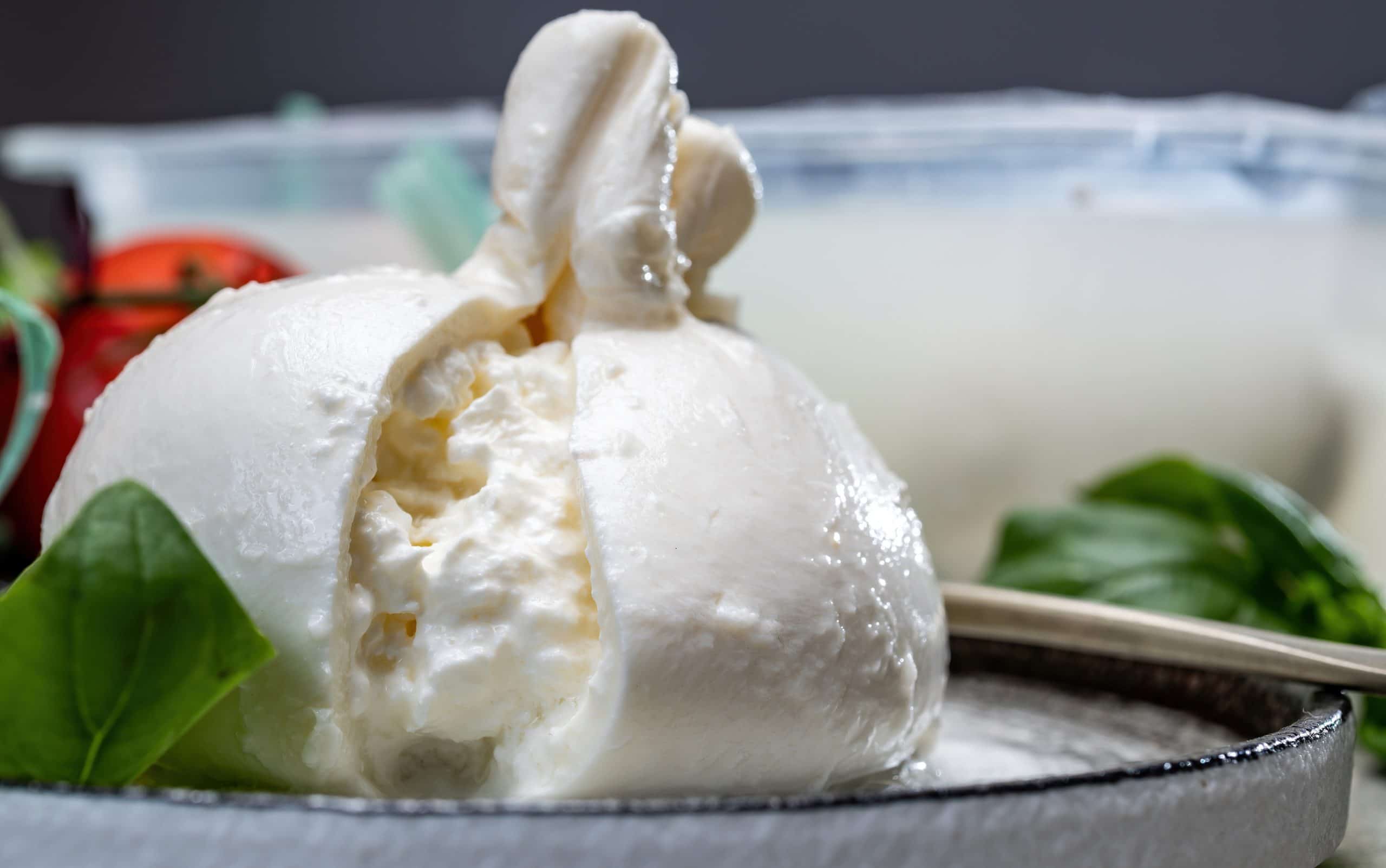 The year is 1922. At a dinner in Paris, the stars of the Modernist movement Sergei Diaghilev, Igor Stravinsky, Pablo Picasso, Marcel Proust, James Joyce, Erik Satie and Clive Bell dine together in Paris at The Majestic Hotel – the only time they would all meet together. Centre Court at Wimbledon is opened by King George V. The inventor of the modern telephone Alexander Graham Bell passes away. And in Apulia, one hundred years ago, legend has it that a local cheesemaker Lorenzo Bianchino Chieppa invents burrata.
The world's favourite cheese was created as a clever use for leftovers from the mozzarella making process while also keeping cheese fresh in the days before refrigeration. Leftover strips of stretched curd were placed in a pouch of mozzarella (made by blowing warm, fresh mozzarella to make a balloon) and topped up with the cream that formed on top of that morning's milking. The cream acted as a preservative to prevent the mozzarella strips turning acidic. The pouch was dipped in brine to toughen the outer layer before being wrapped in asphodel leaves to keep the burrata moist and fresh. As long as the leaves were green, the cheese inside remained fresh.
It remained a local delicacy until the 1950s when larger Italian cheese production factories caught wind. Yet it is still considered a gourmet cheese to this day, thanks to its complex production process and short shelf-life. Grab a bunch of fresh basil, prosciutto crudo, your favourite olive oil and a loaf of crusty bread… and celebrate 100 years of this glorious cheese.
Find it fresh in store.