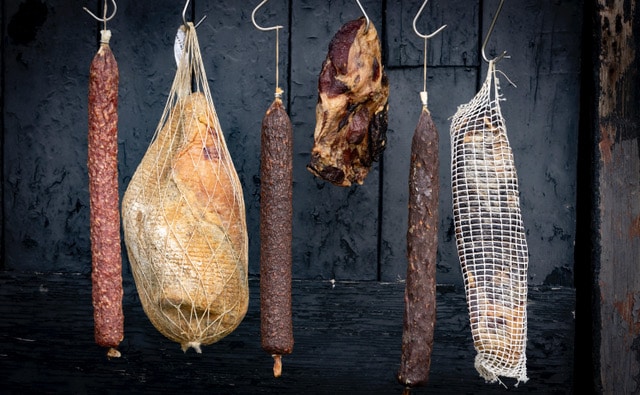 We're completely enamoured with this month's featured producers: husband and wife team David & Karen Richards. We sent some questions down to Dorset about their award-winning charcuterie:
Tell us about the origins of Capreolus
David says: I'd earned my living as a professional salesman before Karen and I decided to launch Capreolus in early 2009 from the kitchen of our house in Dorset. We've since grown twice with a team now filling a large farm building!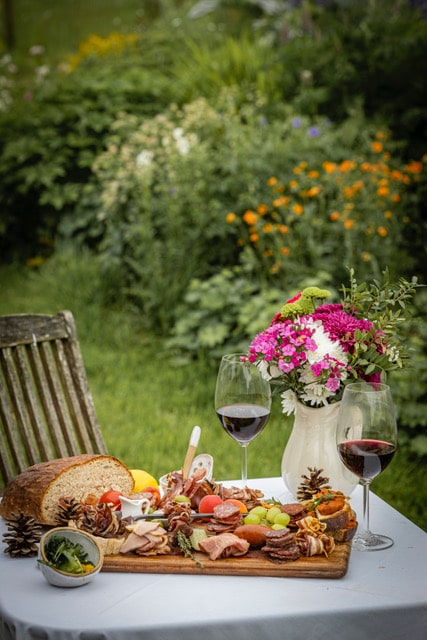 What makes your charcuterie a darling of so many taste awards?
Curing our charcuterie follows age-old traditional techniques combined with a flair and instinct for flavour. Grinding our own blend of herbs and spices is like playing with musical notes; when they interact together the reward is the most wonderful 'chords'.
You are big believers in the Slow Food movement.
People want food that has a purpose and a story. From the outset our charcuterie has been made with meat from animals raised by farmers who really care for them.  It is our duty to honour those animals and take as much care as the farmers, wasting the absolute minimum. Slow mode is our USP.
Favourite places to visit in Dorset?
We love to take Tilly and Toby (our two dogs and chief tasters) for walks on the Jurassic Coast. The cardboard wallet design of our packaging, if you look carefully, is a fossil ammonite. You find them in abundance on Portland and along Charmouth Beach.
Best Dorset eateries?
We are spoiled for choice but The Fox Inn owned by top chef Mark Hix. It has wonderful ambience. He regularly rustles up epicurean dishes using our charcuterie as it happens… (even more reason to be top fans)!
Capreolus charcuterie is currently available in our fridge section in store.