Very minimal introduction needed here as their interview says it all… we might have a crush on Charlotte and Angus, the duo behind Sea Sisters and the East London Canning Co.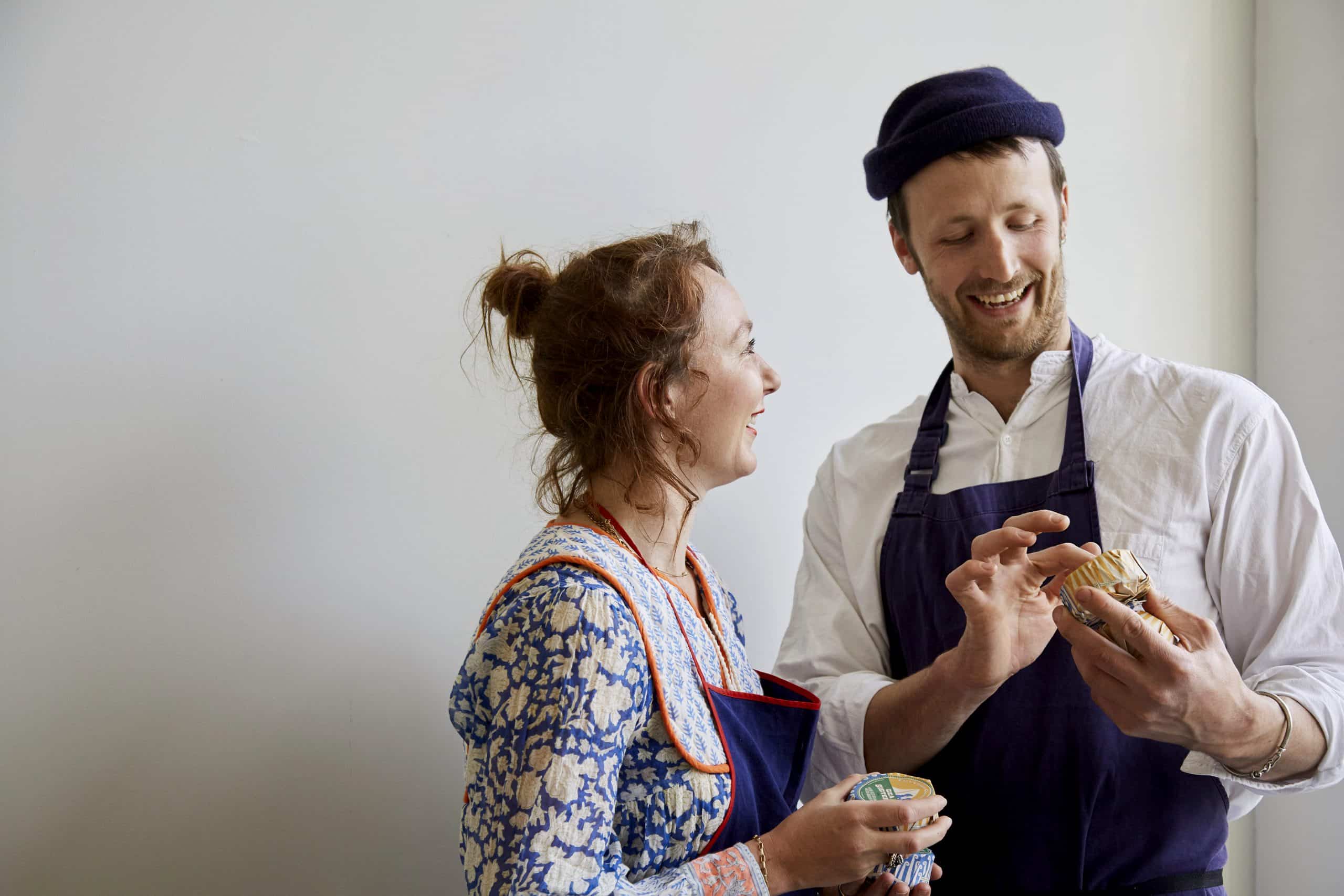 SeaSisters is a lockdown creation! How did the idea first strike you? 
Before having children we set off in a transit van (kitted out with a bed) down the west coast of France to the Basque region of Spain and then through the midi Pyrenees to Italy. As young loves on a shoestring budget we lived off a lot of tinned fish. We loved the Pintxos eateries of San Sebastián and the simplicity of seasonal food. We shopped solely in markets and local delis and dreamed of our own restaurant one day. When the pandemic hit and the hospitality industry was under threat, we decided it was time to shift gears. Our dream of having our own range of British tinned fish started its journey. More than a year of trials and recipe testing and we launched before Christmas in 2021- the only people canning fish in England.
Tell us a bit about canning culture at the time you started 
We did a lot of research about canning but essentially we have learned everything we now know ourselves through trial and error. With each new line of tinned fish comes new skills and experience.
The canning industry is quite secret with each cannery having their own methods and trade secrets- just like us. We have been lucky to work with some brilliant food scientists and thermal processing experts to deliver a range of products we are proud of.
Canning fish in Europe is a huge part of its culture and there are many canneries in France, Spain, Italy, Portugal and throughout Scandinavia etc.
We hadn't considered the lack of fish canneries here in the UK or questioned before where our tinned fish came from. But that piece is now very important to us. We want to know that the tinned fish we are eating comes from ethical and responsible sources. Our brand tells the story of tinned fish. We know where all our fish comes from, we only preserve in season and we use methods that have the least impact on the environment. Our queenies of examples are gathered using sail and oar power.
You work closely with other excellent small producers, tell us about a few? 
We love to support producers who also believe in sustainable and regenerative methods. The Real Cure in Dorset is an excellent charcuterie producer making some of the best charcuterie the UK has to offer. Including their award winning 'nduja which we use with our mussels.
The Somerset Cider Brandy Company in Burrow Hill are fantastic traditional cider and oak-aged cider vinegar producers. We've been drinking the fruits of their labour for years and are looking forward to buying a pint at Glastonbury festival next week.
A huge amount of work goes into making a quality product. We enjoy working with people who have a love and passion for not only making something delicious but doing it the right way, which is often the harder way.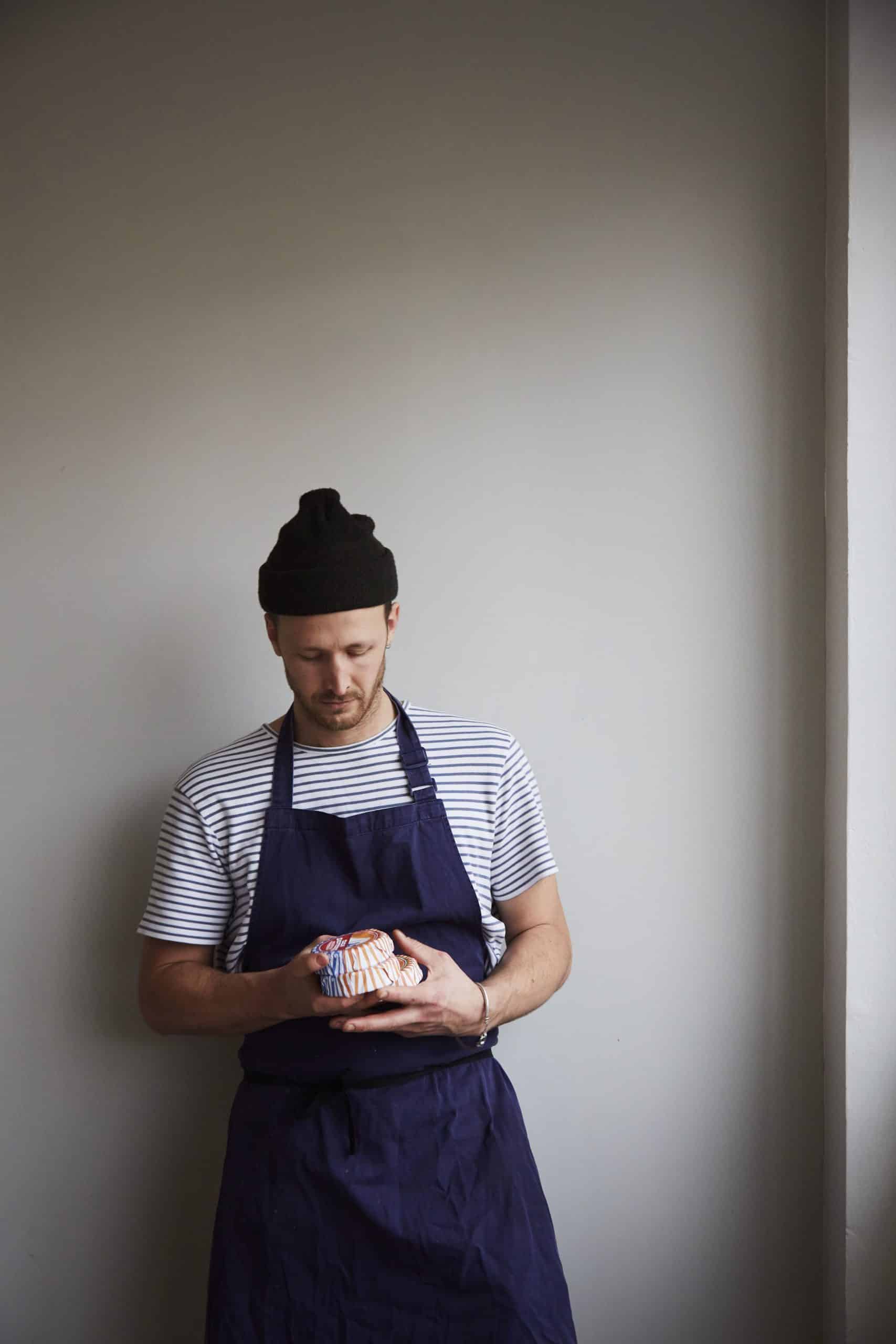 Favourite recipe using canned fish? 
Our cans of pollock and smoked trout are perfect with eggs so we serve them for breakfast a lot.
We have two lines of cuttlefish. These tins are great served warmed up and stirred through steamed rice with a quick aioli and a squeeze of lemon.
Components for a perfect picnic?  
All of our tins are perfect for a picnic. Crusty bread or crackers with crudités and pickles make a delicious picnic accompanied with a glass of wine.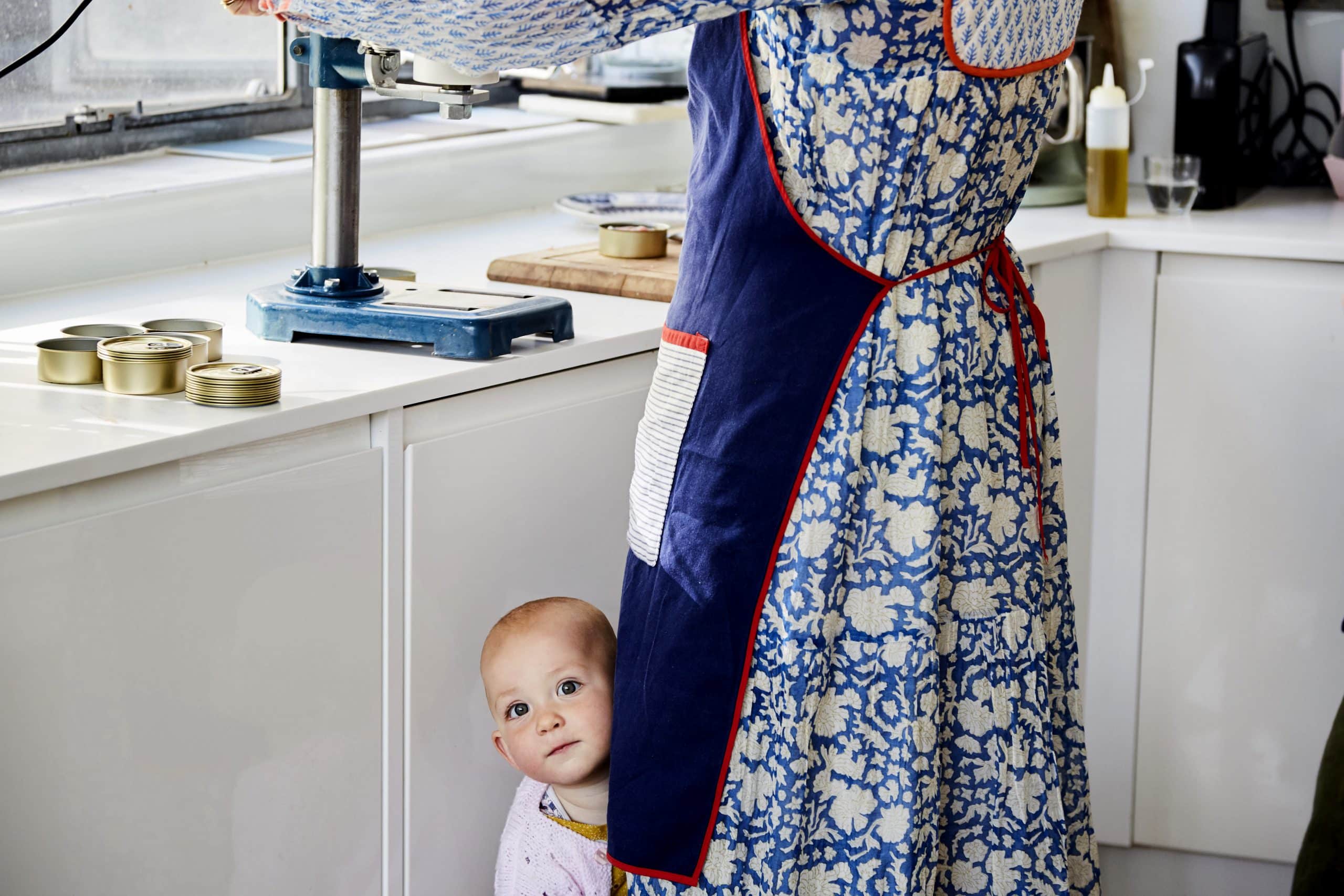 SeaSisters itinerary for a great day out in East London 
We named our brand after our two young daughters. If you've got children like we do east London is great for children. Daubeny Fields is right by our house and has an adventure play, a playground with sandpit and a skate park. It's right on the canal so you can walk up the water to Hackney Marshes. The Chatsworth Road food markets on Sundays are great for lunch and we head to the Chesham Arms for a pint. You can order Yard Sale Pizza at the pub-which has a beer garden.
Find Sea Sisters inside Panzer's near our condiment section or order online.