You may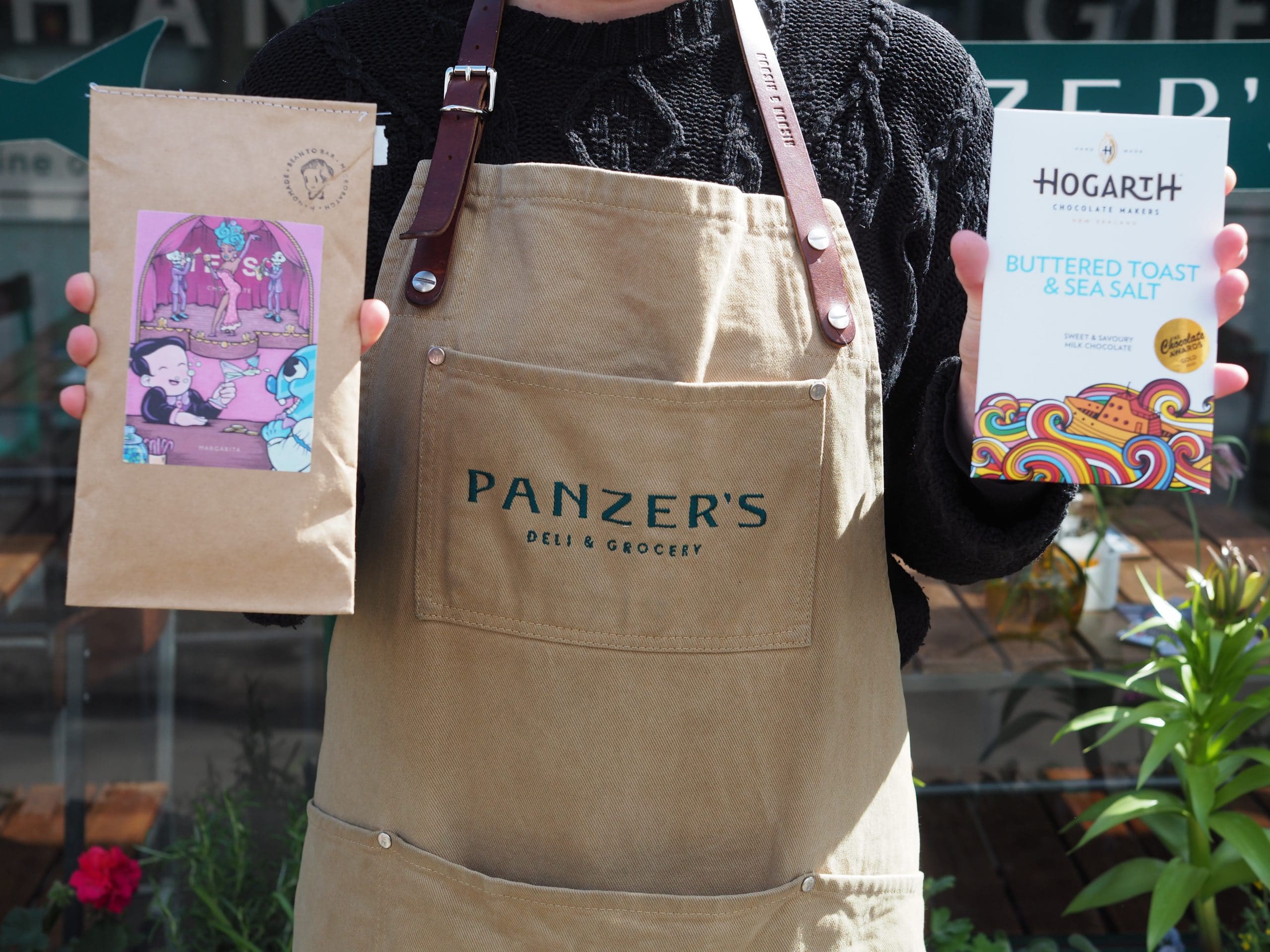 have noticed – we have two very exciting and utterly delicious NEW lines of chocolate bar in store.  Here is all you need to know about each one … 
Behind these New Zealand bars is a husband-and-wife team with a sole mission to make the best chocolate and to share it with the world. Pushing boundaries with new flavour combinations, the duo want to challenge our perceptions of what chocolate actually is. 
Buttered Toast and Sea Salt (pictured) is flavoured with rye bread and pure New Zealand butter. 
Mikey Lewis only uses single origin, organic cacao beans in his Heist bars.  The beans are personally hand sorted, ground and roasted (by him) in a small factory in Cardiff, Wales.  Each bar comes in a beautifully stitched jiffy bag. 
The Margarita bar (pictured) includes a sprinkle of Halen Môn sea salt and a hint of lime coming together to create a fresh tasting 70% chocolate treat – non-alcoholic of course…