The Jewish New Year falls this year on Saturday 19th September, with celebrations beginning the evening before.  It's customary to eat a deliciously sweet dinner with your family and friends and to gift those you can't be with.  These feasts often include a round challah bread studded with raisons (never enough sweetness at this time of year!) and apples which are eaten dipped in honey.
A particularly thoughtful gesture – which will certainly be appreciated in these strange Covid times – is a food gift.  Mouth-watering fruit (and vegetable) baskets as well as Panzer's kosher hampers can be ordered on our website as well as in store.  The fruit baskets can be delivered across London whereas all the Panzer's Hampers can be sent nationwide.
---
So, what are the special foods for gifting at Rosh Hashana (Jewish New Year)?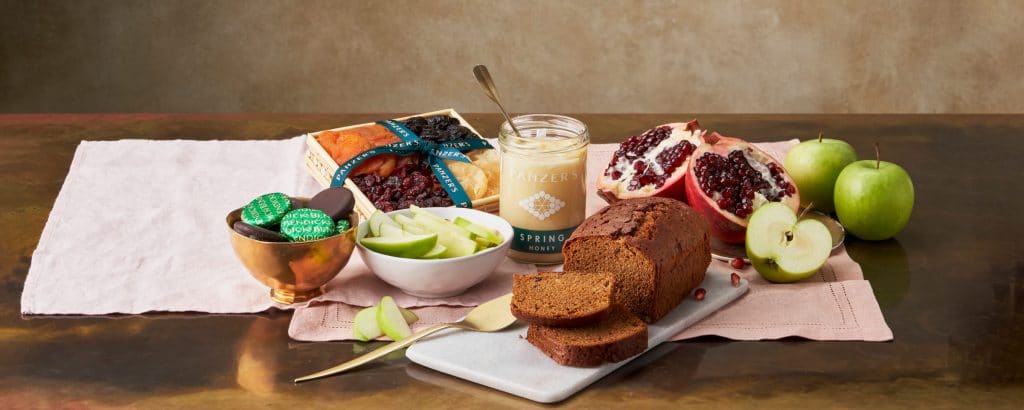 Panzer's Rosh Hashana Hamper
Our delicious kosher hampers are full of delights.
The perfected house-made Panzer's Honey Cake, Firetree's Volcanic Chocolate, Panzer's Honey, a huge selection of apples to choose from, Panzer's Extra Virgin Olive Oil, kosher wine, dried fruits and so much more.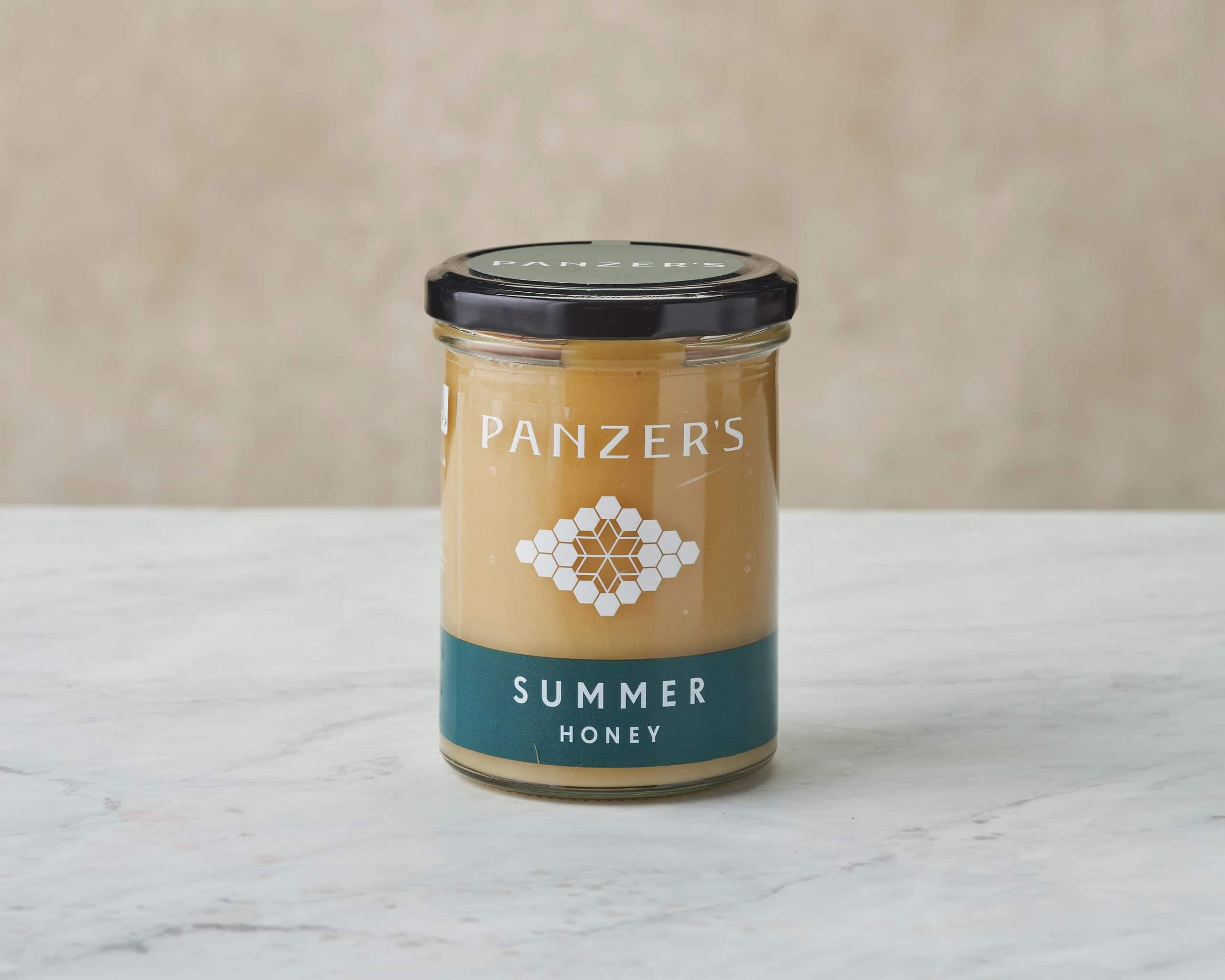 Just to remind you, this is no ordinary honey. Panzer's has collaborated with a family-run Lithuanian farm who only use organic produce with absolutely no pesticides in sight. They've won awards for their magnificent honey and once you taste it, you'll see why – its quality, taste and provenance is really outstanding. You'll see on our shelves (as well as online) Panzer's Spring and Summer Honey as well the very popular Buckwheat, Ginger, Cocoa and Vanilla Honey. For those who prefer a fruitier taste – our honey with Blueberries, Cranberries and Cinnamon with Orange and Lemon are all a real treat.
Apples –  again, Panzer's has all the variety you could wish for…
But English apples are one of the nation's best loved fruit – and perfectly in season for crunching over the Jewish New Year. Our apples will be carefully selected from some of the most reputable growers in the country, including the famous Brogdale Farm in Kent.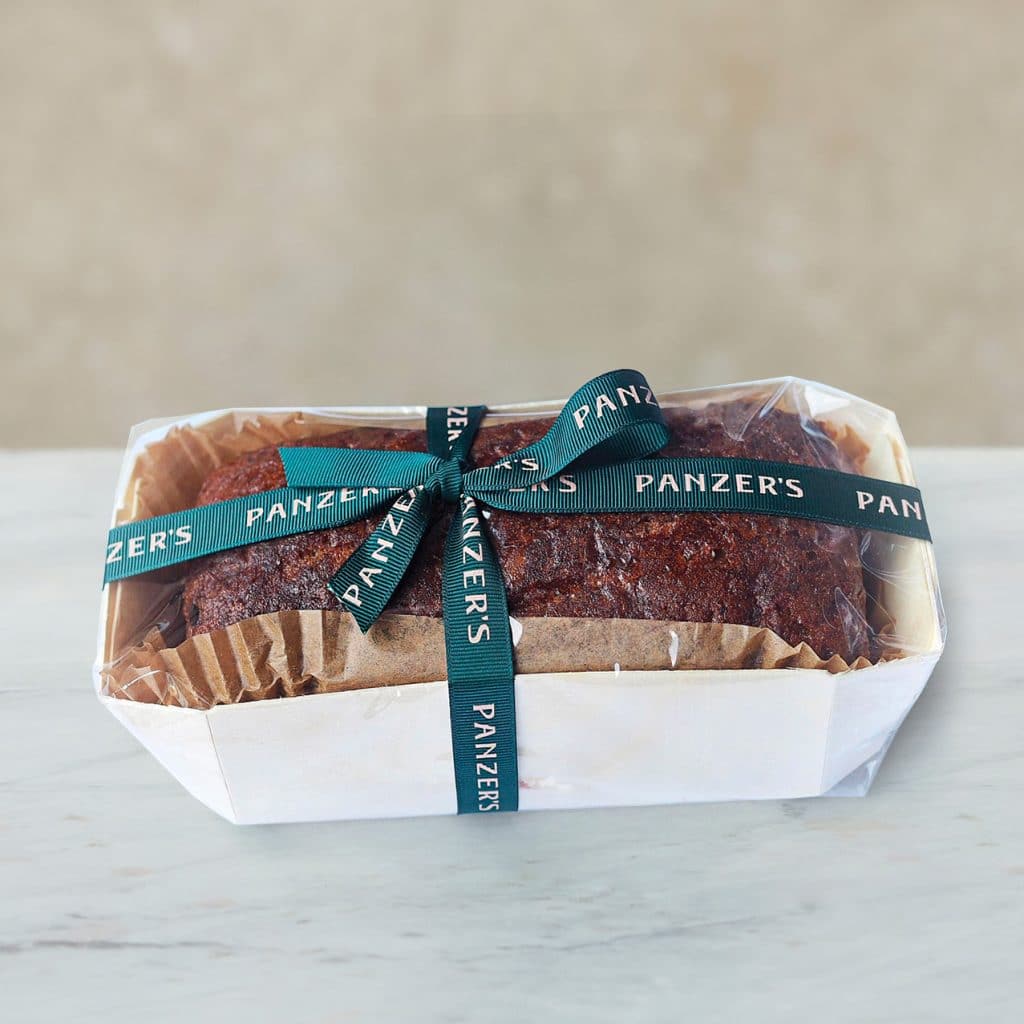 Honey Cake  – Using a secret, four-generations-old recipe, Panzer's Honey Cake is moist, light, easy to slice and will keep fresh for 5 days. In store from 1st September and also available to buy online for delivery nationwide.
Kosher wine & chocolate – for those who prefer to gift kosher items on a Jewish holiday, we have a huge selection of the best kosher wines and kosher chocolates.
Pomegranate & other exotic fruits are also symbolic of a sweet and healthy new year – and make wonderful additions to any hamper or gift.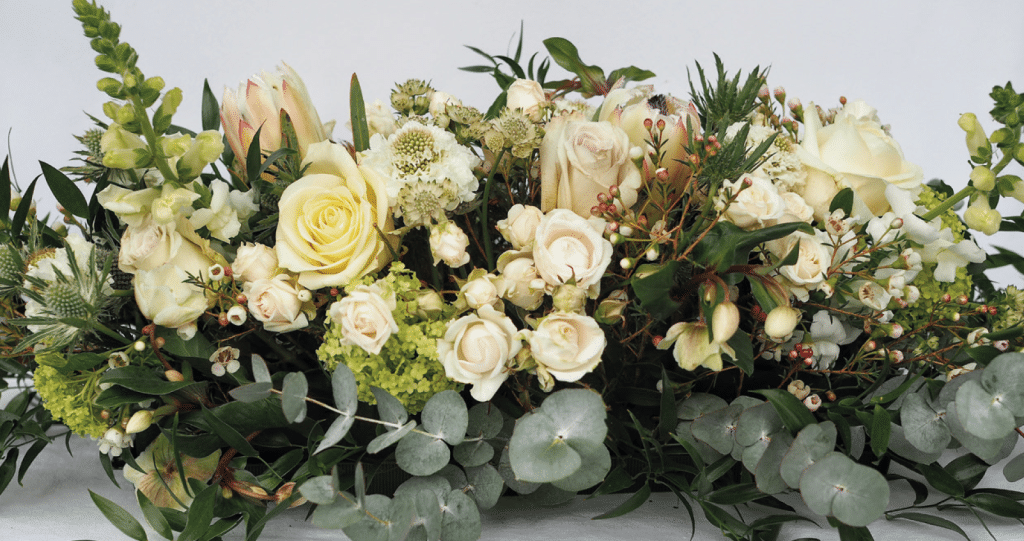 Flowers  – do contact the Panzer's Flower Team to discuss bouquets you may like to send in the London area.  They would also be delighted to create some floral magic for your dining room table.
---
Wishing all those celebrating – Shana Tova – a happy and healthy new year!