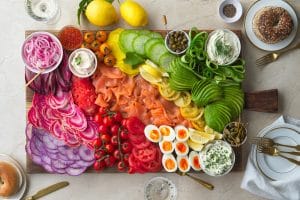 You might not be aware but beneath the store at Panzer's lies a whole culinary world. The team of our in-house chefs is headed up by chef Juan Carlos and, as well as creating your deli favourites, this is where all the behinds the scenes food magic happens. Our Catering at Panzer's brochure is hot off the printing press and now in store (as well as here online) for you to pick up, peruse and plan your next party at home.
We asked the talented Juan Carlos a few questions about his love of food:
What is your earliest food memory?
My first memory dates back to when I was around 6 years old and my grandpa was cooking the tastiest beef stew, Paraguayan style, for a large-scale family feast.
Which is your favourite food season?
Winter, because I love the game season and winter seasonal veggies.
What makes a great kitchen?
Consistency, respect and good vibes between staff.
Why Panzer's?
Because of the freedom I have to express myself – and also the great relationship between the team, this is crucial for me.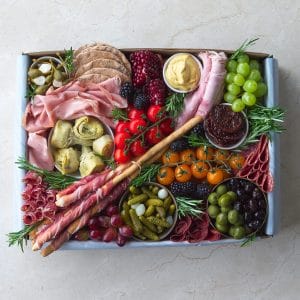 Tell us about an average day in Panzer's kitchen
We start at around 6am but no two days are the same. After our a la carte breakfast, we focus on the food for the deli counter, before we work on all the prep for lunchtime – the sandwich fillings, the hot lunch offering, salads etc. Once lunch is on schedule, I start the team briefing for the next day and we start prepping for that. Sometimes we have an evening event to catering but, if not, we might head off home at around 4pm.
What's your favourite part of the job?
I really love developing new dishes and experimenting with fresh ingredients delivered each morning.
Where would you travel for food and why?
Malaysia for all those Asian flavours… but I'd also love to visit Tel Aviv very soon.
Favourite restaurant in London?
Aquavit
Favourite food market?
Borough – without doubt. I always head straight for Flank's lamb burgers.
Latest cookbook?
'Food from the fire' by Niklas Ekstedt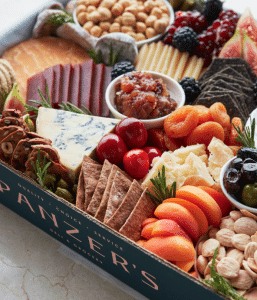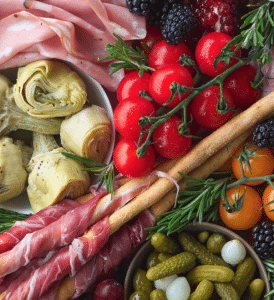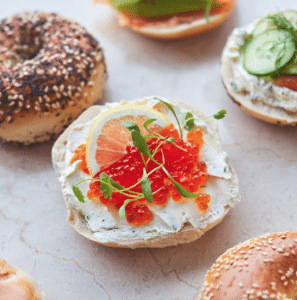 How do you relax in the evenings?
Reading sci-fi and cooking for my family
Tell us a food secret pls!
Flavoured salts – I dehydrate fresh herbs such as sage, thyme, rosemary and basil and infuse these with the salt and a little sugar.
Please do call us on 020 722 8162 or email online@panzers.co.uk for more information about our catering or to request our catering brochure.