Founder Katie Sanderson was born and grew up in Hong Kong and the inspiration behind her recipes is the amalgamation of those early years, time spent travelling, working in kitchens, and the strong belief that a good larder full of condiments makes cooking a breeze.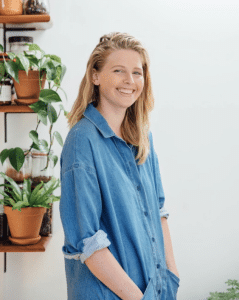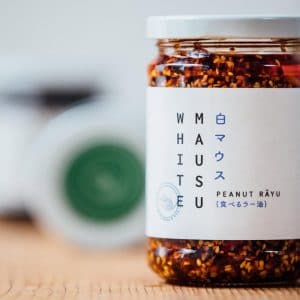 We currently stock all 3 of our utterly delicious products: Peanut Rayu, Cashew Crunch and Black Bean Rayu and couldn't wait to ask her a few questions about her love of food: 
Why did you launch White Mausu? 
We launched White Mausu off the back of the success of the Peanut Rãyu, which I'd started making a year or so before and selling from a stall at Dublin Flea Market. My partner Jasper and I launched White Mausu in 2016 (our son was born the following year).  The brand now comprises a Black Bean Rãyu and a Cashew Crunch as well as the inaugural Peanut Rãyu. 
Favourite foods at Panzer's? 
As an Irish woman I am always going to be flying the flag for Irish produce and Irish cheese has always been amazing.  And so I'm delighted to see that Gubbeen, St Tola and Durrus cheeses all feature in your deli selection.  
Life changing foodie moment? 
I have a few! But a plate of tomatoes eaten on the street outside a little bar in San Sebastian always trumps my fancier memories – they were so perfectly in season!   
How do you eat your bagel? 
Toasted with an unhealthy amount of Kerrygold Irish butter…  
What's next for White Mausu? 
We have been overwhelmed by the reception White Mausu has received this year in the UK.  As we move into additional European markets, I am also starting work on some new additions to the White Mausu offering so watch this space!  
You'll find White Mausu in our oriental section behind the sushi fridge.