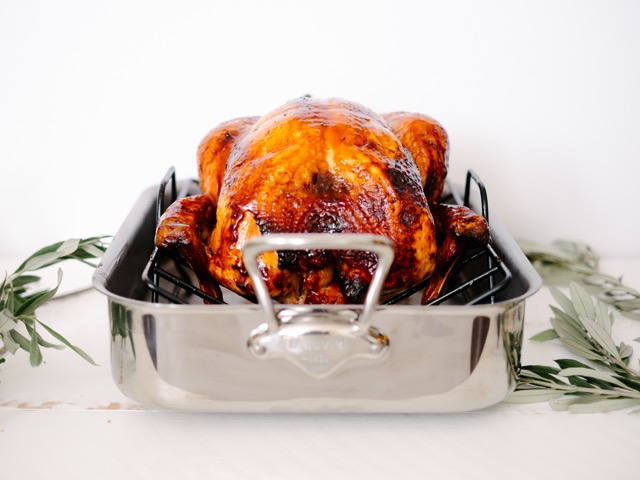 How many times have you found yourself wishing someone else could make and deliver your Thanksgiving meal for you, your family and all those friends you've invited?
---
It's the slow-roasted free-range turkey in a honey, orange and whisky glaze, all those delicious sides including triple roast potatoes, vegetarian stuffing bites, shredded Brussels sprouts with turkey bacon and the American all-favourite pickled red cabbage which might have you screaming YES to our catering team… even before you've chosen between the mouth-watering Pecan and Pumpkin Pies.
All you'll need to do is talk to our Panzer's flower team about how you'd love your table arrangement to look, lay the table (have you seen our Summerill and Bishop linen-feel paper tablecloths with matching napkins?) and we will deliver the rest.
Call us on 020 7722 8162 or email online@panzers.co.uk to create your very own bespoke stress-free Thanksgiving where you can actually mingle with guests and enjoy the party!