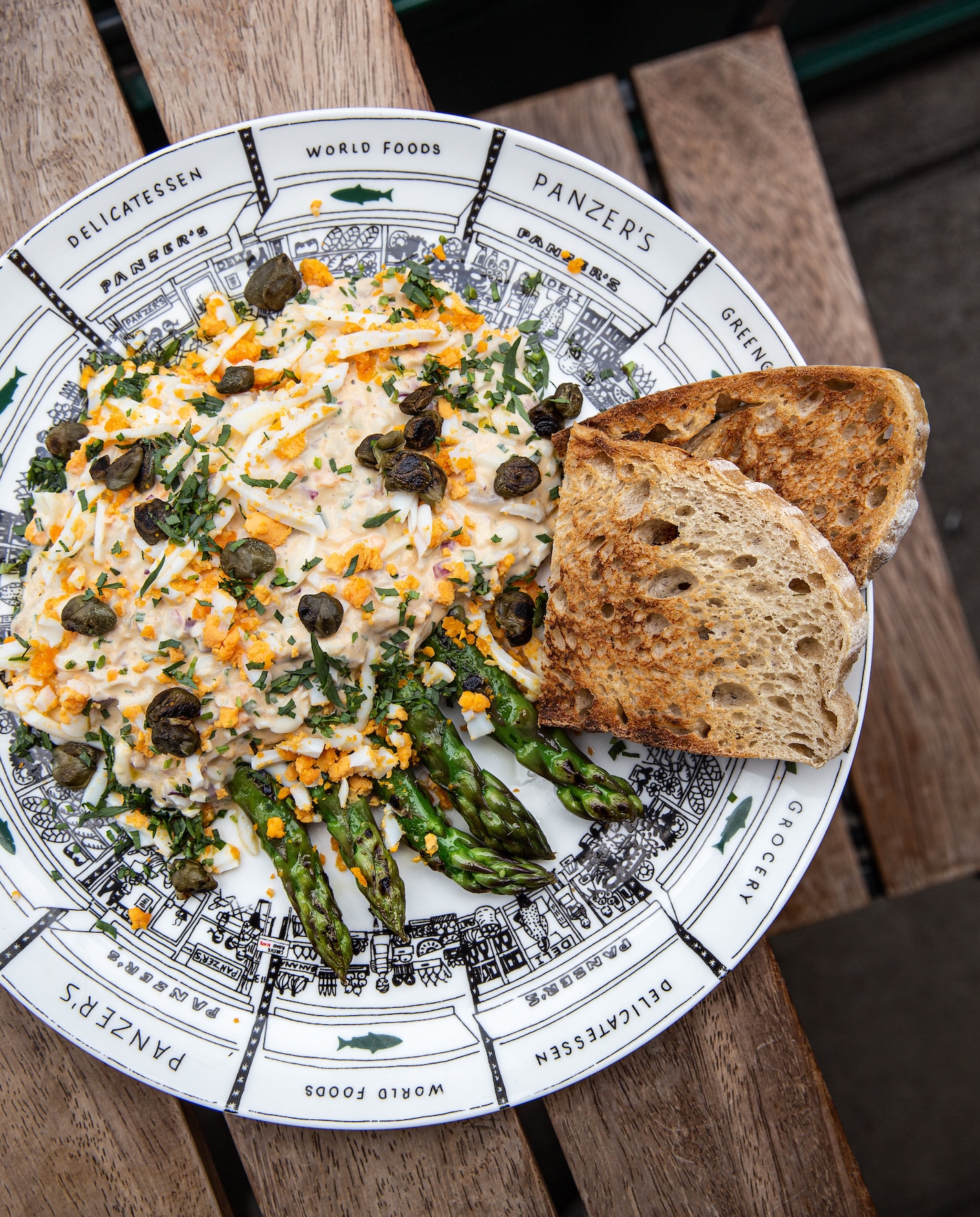 This is one of our favourite ways to eat asparagus as the English season comes in. The recipe combines the best of Swedish and English ingredients together, for an irresistible combination.
"Gubbröra" translates roughly from Swedish to "Old Man's Mess", an appetizer commonly served on Smörgåsbord at Christmas and Easter but you can find it all year round. We've used Swedish "Matjessill" (herring) but you can also use Swedish anchovies or "Ansjovis". These are very different from Mediterranean anchovies, usually European sprats (a small oily fish often mistaken for baby sardines).
Grubbröra 
Serves 3-4 people
4 hard boiled eggs (boil eggs for 10 mins)
200 g chopped soused herring (discard from the pickled liquid)
1 large red onion (finely chopped)
20 g chopped chives
20 g chopped tarragon
150 g mayo
150 g creme fraiche
1 tsp of dijon mustard
1 bunch of English asparagus
20 g capers
3 g salt
3 gr ground black pepper
Slices of toasted sourdough bread to serve
Method:
Combine all the ingredients apart from asparagus and capers in a large mixing bowl. Season with salt and pepper. Boil the asparagus for 2 mins, take out and cool down in an ice bath.
Heat olive oil in a large pan and fry the asparagus for 3-4 mins, add the capers and cook for 30 seconds. Serve on toasted sourdough bread.
ENJOY!